Jak transformacja cyfrowa pomaga przedsiębiorstwom?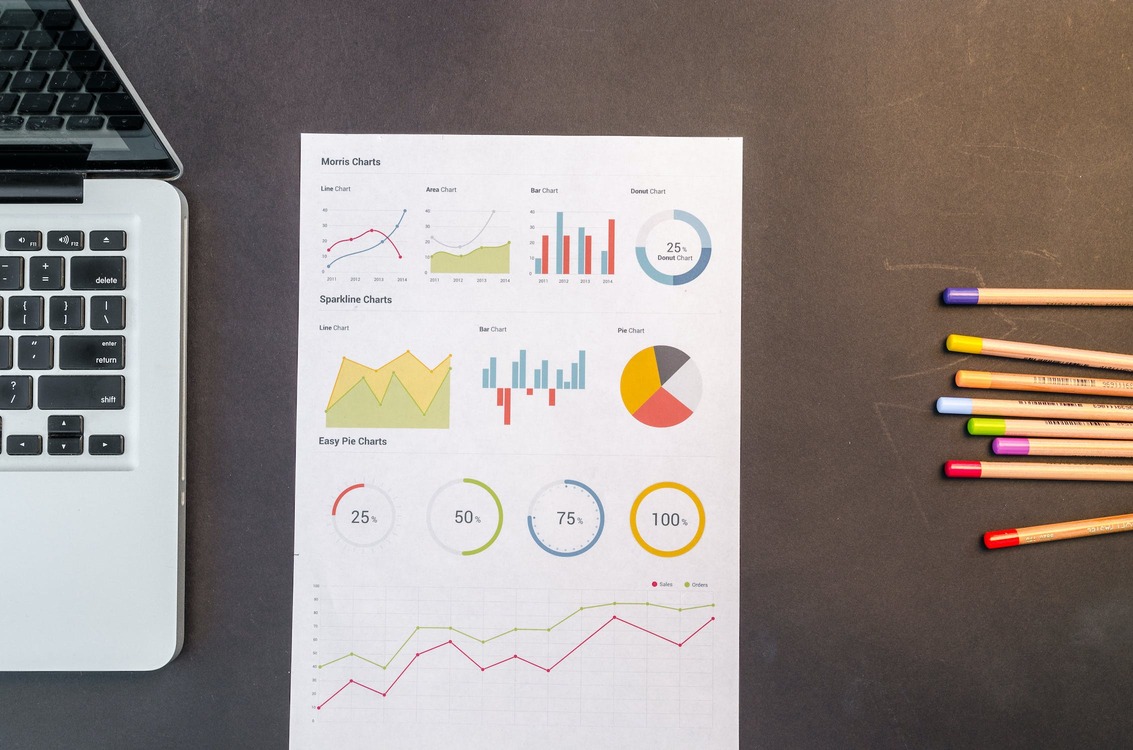 22 listopada 2022
Cyfrowa transformacja pozwala firmom dotrzymać szaleńczego tempa zmian zachodzących w biznesie. Rynki przekształcają się dziś bardzo szybko, co ma odzwierciedlenie w rankingach najlepszych podmiotów. Obecnie trudno utrzymać się w nich nawet 2 tygodnie, podczas gdy w ubiegłym wieku średni czas wynosił… kilka dekad. Czy widzisz tę zmianę? Organizacje, które rozwijają się zbyt wolno, niestety nie mają szans na przetrwanie. Transformacja cyfrowa to nie jest wybór. To narzędzie, które pozwala nie tylko wyjść obronną ręką z kryzysów, ale też wspomaga budowanie przewag konkurencyjnych.
Chcesz dołączyć czy zostajesz? Jeśli się wahasz lub jesteś ciekaw tematu, przeczytaj poniższy artykuł. Dowiesz się, jak Twoja firma może skorzystać na przemianie cyfrowej.
Korzyści z transformacji cyfrowej dla firm
Proces przekształcenia w pierwszej kolejności pozwala oszacować stan faktyczny dostosowania się organizacji do otoczenia rynkowego. Wskazuje na poziom dopasowania do wymagań stawianych przez klientów. Ułatwia detekcję słabych punktów w funkcjonowaniu przedsiębiorstwa i pomaga określić możliwości zmian oraz optymalnej kolejności ich wdrażania.
Budowanie przewagi rynkowej. Dane — Twój najcenniejszy surowiec.
Przedsiębiorstwa działają tym sprawniej, im częściej opierają swoje decyzje na danych. Aby to było możliwe, niezbędne jest ich regularne, celowe zbieranie, odpowiednia analiza i szybkie wnioskowanie. Jednym słowem Business Intelligence. Pomimo iż taki model jest podstawą do podejmowania trafnych decyzji, redukcji niepotrzebnych kosztów i maksymalizacji zysków, to jednak większość dużych firm jeszcze nie osiągnęła tego poziomu dojrzałości. Korzyść z wprowadzenia BI jest zatem podwójna: lepsze wyniki finansowe i wyprzedzenie konkurencji.
Zdobywanie celów biznesowych. Uporządkowane procesy i doprecyzowana odpowiedzialność.
Cyfrowa transformacja zaczyna się od zmiany myślenia. Wprowadzając ją, dopuszczasz myśl, że zanim dojdzie do digitalizacji procesów, część z nich musi ulec zmianie, usprawnieniu, a niektóre z nich dopiero powstaną. Podobnie jest z odpowiedzialnością za poszczególne działania. Tylko jasno określony zakres decyzyjności pozwala uniknąć nieporozumień, wąskich gardeł i zastoju w przepływie informacji, produkcji, zamówień czy sprzedaży. Zysk z tej zmiany? Nie do przecenienia. Określone procesy to brak chaosu i skuteczność działania. A stąd już tylko krok do realizacji celów biznesowych. Nie lubisz procedur? Wyobraź sobie, że nie ma ich w lotnictwie… To jak? Pikujemy w dół, czy wznosimy się wysoko? Ważne, aby każde lądowanie było bezpieczne niezależnie od okoliczności.
Lojalność klientów. Customer Journey Map i nieustanne usprawnianie.
Budowanie przewagi technologicznej nie jest celem samym w sobie, lecz narzędziem do transformacji cyfrowej. Niezmiennie w biznesie najważniejszy jest klient. W procesie transformacji niezbędna jest zatem analiza ścieżki zakupowej klienta i znalezienie jej słabych punktów, które należy unowocześnić. Analizie poddawany jest sposób pozyskiwania informacji o ofercie, możliwość uzyskiwania wsparcia, łatwość realizacji zamówienia i dokonywania płatności, otrzymywanie automatycznego potwierdzenia zakupu, jasna informacja o zasadach zwrotu czy wystawiania opinii. Takie detale, zawsze są dopracowywane w procesie cyfryzacji przedsiębiorstw. Efekt: wysoka konwersja, satysfakcja klienta czy wreszcie jego lojalność.
Employer Branding. Transformacja, która służy ludziom.
Wprowadzenie technologii cyfrowej może mieć ogromny wpływ na wzmocnienie pozytywnego wizerunku pracodawcy. Dobrym przykładem jest rozwiązanie wprowadzone przez Digital Forms dla firmy Roche. Otóż dla jednego z największych koncernów farmaceutycznych na świecie zaprojektowaliśmy aplikację, w której pracownicy mogli wpisywać swoje problemy i wyzwania zawodowe. Jednocześnie inni byli zachęcani do wpisywania propozycji rozwiązań. Powstała wielka baza wiedzy dla firmy Roche, ale też narzędzie wspierające ludzi w ich codziennej pracy. Nie trzeba wyjaśniać, jak bardzo wzmocniło to pozytywny wizerunek pracodawcy w oczach użytkowników tej aplikacji — czyli osób zatrudnionych.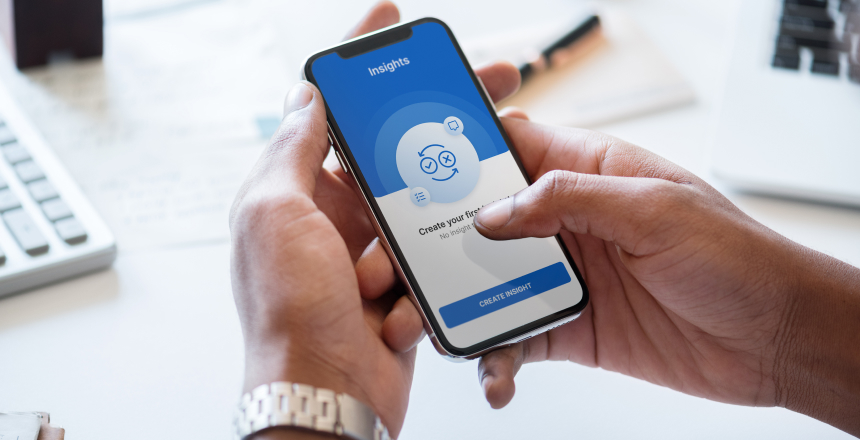 Efekt procesu — co zyskują firmy w wyniku współpracy z ekspertem
Rezultatem współdziałania Twojej firmy z Digital Forms w celu cyfryzacji i transformacji przedsiębiorstwa jest:

Dokładna analiza stanu faktycznego, czyli porównanie poziomu digitalizacji firmy na tle otoczenia;

Wypunktowanie obszarów, które wymagają zmiany;

Rekomendacje! Czyli mapa inicjatyw do wprowadzenia;

Priorytetyzacja mająca na celu wybór tych zmian, które w krótkim czasie przyniosą firmie największe efekty.
Jak przebiega cyfryzacja firmy, czyli wszystko o transformacji w Twoim przedsiębiorstwie
Poznanie działalności klienta
Trafna ocena wymaga dobrego rozpoznania sytuacji. Dlatego firma, która podejmuje się transformacji cyfrowej średniej firmy, dużej korporacji czy małego przedsiębiorstwa najpierw musi się go nauczyć. W Digital Forms przeprowadzamy w tym celu dwudniowe warsztaty, które są źródłem potężnej dawki informacji na temat specyfiki branży, rodzaju działalności, a także wyzwań, z którymi firma się mierzy.
Analiza zewnętrzna
Ten etap obejmuje szereg działań, które pozwalają określić, jakich firma używa rozwiązań, jak wygląda Customer Journey Map (ścieżka obsługi klienta) i jak poziom cyfryzacji przedsiębiorstwa wypada na tle konkurencji i innych podmiotów w branży.
Analiza wewnętrzna
Rozmowy z pracownikami nie tylko wyższego szczebla, ale również niższego, pozwalają określić, które procesy wymagają poprawy. Często też okazuje się, że brakuje jasno określonych procedur i zakresu odpowiedzialności, przez co firma traci zbyt wiele czasu lub innych zasobów na wykonanie niezbędnych czynności. To dobry moment, aby uchwycić te punkty działalności, które należy wzmocnić, poprawić lub stworzyć od podstaw.
Konsultacje
Czas na wskazanie dalszych opcji rozwoju. Proces cyfryzacji firmy polega między innymi na pokazaniu firmie takich rozwiązań digitalowych, które będą dla niej najbardziej efektywne i dostosowane do branży. Przeprowadzamy modelowanie przyszłego, idealnego stanu firmy, w którym wypełniamy luki cyfrowe, procesowe i kulturowe. Dlaczego również kulturowe? Ponieważ chcąc uzyskać trwały efekt z transformacji cyfrowej, należy nastawić tryby całej firmy na nieustanny proces zmian i rozwoju. Dzięki temu, za kilka lat przedsiębiorstwo pozostanie nowoczesne i nie będzie wymagało gruntownej przemiany.
Priorytetyzacja
Od czego zacząć? Dogłębna analiza, określenie obszarów wymagających zmiany czy wskazanie idealnego stanu przyszłości, może wprawić decydentów w niemałe zakłopotanie. Tutaj bardzo przydaje się wsparcie eksperckie, które ułatwi optymalne ustawienie priorytetów, czyli wybranie rozwiązań dających największy efekt w najkrótszym czasie. To od tych zmian należy rozpocząć przemianę w firmie.
Nie wiesz, od czego rozpocząć cyfryzację firmy? Z Digital Forms zrobisz to profesjonalnie i z największą korzyścią dla swojego przedsiębiorstwa.
Digital transformation — jak możesz skorzystać, współpracując z ekspertem?
Transformacja cyfrowa jest złożonym przedsięwzięciem. Obejmuje zmiany na wielu płaszczyznach, zarówno digitalowych, procesowych, jak i mentalnych. Wymaga więc licznych obiektywnych analiz, które trudno jest wykonać, będąc częścią organizacji. Zewnętrzna ocena wykonana przez doświadczonych specjalistów w dziedzinie technologii i transformacji pozwala zaoszczędzić mnóstwo czasu i nietrafionych decyzji. A odmieniona firma w wyniku transformacji cyfrowej ma ogromne szanse, by plasować się w ścisłej czołówce przedsiębiorstw w swojej branży.
To kiedy zaczynamy?