Jak transformacja cyfrowa pomaga przedsiębiorstwom?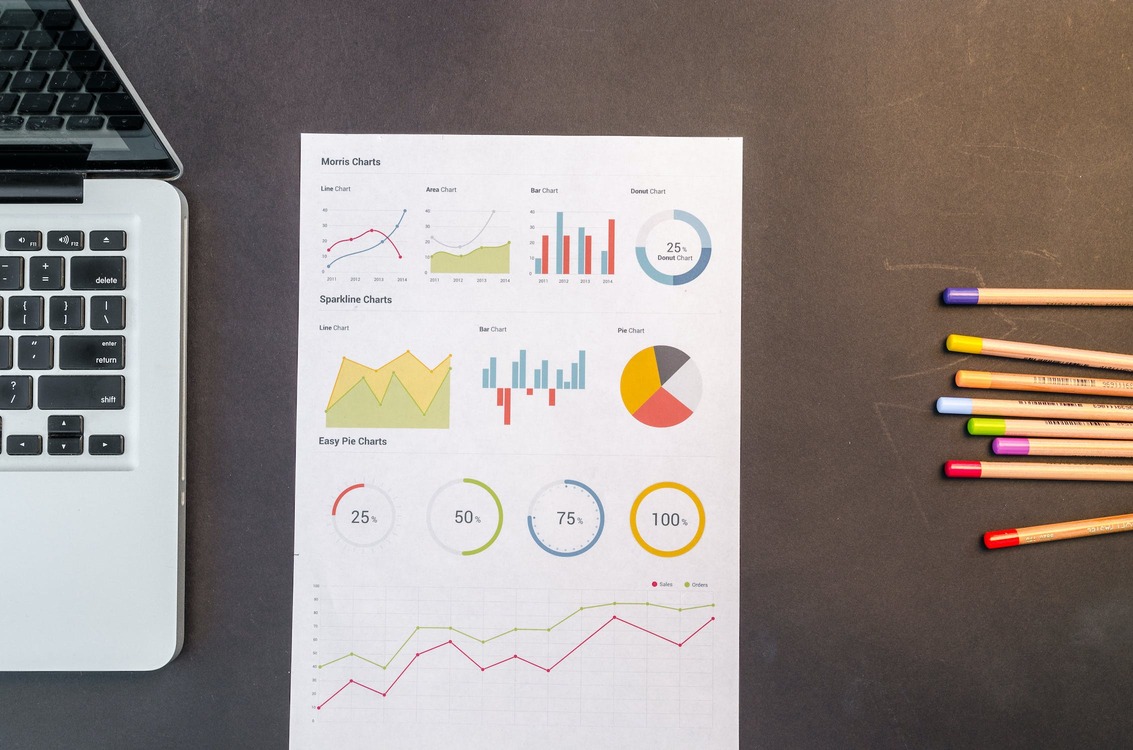 22 lutego 2023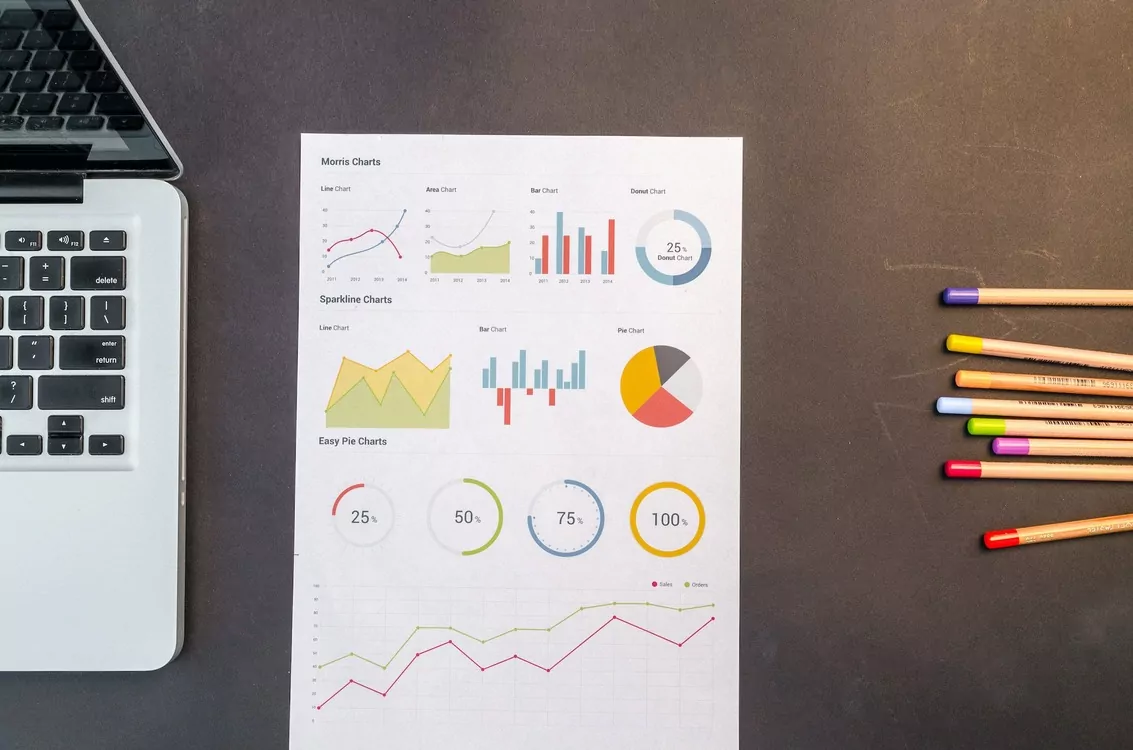 Transformacja cyfrowa pozwala firmom dotrzymać szaleńczego tempa zmian zachodzących w biznesie. Rynki przekształcają się dziś bardzo szybko, co ma odzwierciedlenie w rankingach najlepszych podmiotów. Bywa, że liderzy biznesu utrzymują się w nich tylko 2 tygodnie, podczas gdy w ubiegłym wieku średni czas wynosił… kilka dekad. Czy widzisz tę zmianę? Organizacje, które rozwijają się zbyt wolno i są zamknięte na nowe technologie, niestety nie mają szans na przetrwanie. Transformacja cyfrowa to nie jest wybór. To narzędzie, które pozwala nie tylko wyjść obronną ręką z kryzysów, ale też wspomaga budowanie przewag konkurencyjnych. Ma kluczowe znaczenie dla rozwoju.
Rozważasz transformację cyfrową? Jeśli się wahasz lub jesteś ciekaw tematu, przeczytaj poniższy artykuł. Dowiesz się, jak Twoja firma może skorzystać, decydując się na integrację technologii cyfrowej z obecną formą działalności.
Korzyści z transformacji cyfrowej twojej firmy
Początkiem procesu transformacji cyfrowej jest oszacowanie skali dostosowania się organizacji do otoczenia rynkowego, które w dzisiejszych czasach jest bardzo zmienne. Ten etap obrazuje poziom dopasowania oferty produktów i usług do wymagań klientów. Ułatwia detekcję słabych punktów w funkcjonowaniu przedsiębiorstwa i pomaga określić możliwości przemodelowania procesów biznesowych oraz optymalną kolejność ich wdrażania. Zatem pierwszą korzyścią transformacji cyfrowej jest dobre określenie dojrzałości cyfrowej na tle branży. To podstawowy krok w kierunku wprowadzenia pozytywnych zmian w firmie.
Budowanie przewagi rynkowej dzięki zarządzaniu bazami danych
W szybko rozwijającym się przedsiębiorstwie decyzje podejmowane są na podstawie danych. Kluczową rolę odgrywają nie tylko duże zbiory, ale ich odpowiednie przetwarzanie w czasie rzeczywistym. Aby można je było skutecznie wykorzystywać, niezbędne jest ich regularne, celowe zbieranie, odpowiednia analiza i szybkie wnioskowanie. Jednym słowem Business Intelligence.
Taki model jest podstawą do podejmowania trafnych decyzji, redukcji niepotrzebnych kosztów, a maksymalizacji zysków. Korzyść z wprowadzenia BI jest zatem podwójna: lepsze wyniki finansowe i wyprzedzenie konkurencji. Należy mieć to na uwadze! I choć w ostatnich latach świadomość o celowości inwestycji w tym kierunku wzrosła, to jednak większość dużych firm jeszcze nie osiągnęła wysokiego poziomu dojrzałości w tym zakresie.
Uporządkowane procesy i doprecyzowana odpowiedzialność, czyli podstawa transformacji cyfrowej
Cyfrowa transformacja zaczyna się od zmiany myślenia. Wprowadzając ją, dopuszczasz myśl, że zanim dojdzie do digitalizacji procesów, część z nich musi ulec zmianie, usprawnieniu, a niektóre z nich dopiero powstaną. Podobnie jest z odpowiedzialnością za poszczególne działania. Tylko jasno określony zakres decyzyjności pozwala uniknąć nieporozumień, wąskich gardeł i zastoju w przepływie informacji, produkcji, zamówień czy sprzedaży.
Zysk z tej zmiany? Nie do przecenienia. Określone procesy to brak chaosu i skuteczność działania. A stąd już tylko krok do realizacji celów biznesowych. Nie lubisz procedur? Wyobraź sobie, że nie ma ich w lotnictwie… To jak? Pikujemy w dół, czy wznosimy się wysoko? Ważne, aby każde lądowanie było bezpieczne niezależnie od okoliczności.
Wzmocnienie lojalności klientów dzięki wykorzystaniu nowych technologii
Budowanie przewagi technologicznej nie jest celem samym w sobie, lecz narzędziem transformacji cyfrowej. Niezmiennie w biznesie najważniejsze jest odpowiadanie na potrzeby klientów. W procesie transformacji niezbędna jest zatem analiza ścieżki zakupowej klienta i znalezienie jej słabych punktów, które należy unowocześnić.
Analizie poddawany jest sposób pozyskiwania informacji o ofercie, możliwość uzyskiwania wsparcia, łatwość realizacji zamówienia i dokonywania płatności, otrzymywanie automatycznego potwierdzenia zakupu produktu lub usługi, jasna informacja o zasadach zwrotu czy wystawiania opinii. Takie detale mają ogromne znaczenie i zawsze są dopracowywane w procesie cyfryzacji przedsiębiorstw. Efekt: wysoka konwersja, satysfakcja klienta czy wreszcie jego lojalność.
Reasumując, transformacja cyfrowa to dla firmy gwarancja lepszej pozycji konkurencyjnej. Skuteczne wdrażanie technologii cyfrowych powoduje, że firmy są bardziej atrakcyjne dla swoich odbiorców. Narzędzia cyfrowe pozwalają dokładniej poznać preferencje klientów, sprawniej dostosować promocje i oferty specjalne do poszczególnych grup docelowych i wreszcie usprawnić system składania zamówień, tak by zmaksymalizować pozytywne doświadczenie klienta na każdym punkcie styku odbiorcy z marką
Pozytywny wpływ transformacji cyfrowej na zasoby ludzkie.
Wprowadzanie technologii cyfrowej może mieć ogromny wpływ na wzmocnienie pozytywnego wizerunku pracodawcy. Dobrym przykładem jest rozwiązanie zaproponowane przez Digital Forms dla firmy Roche. Otóż dla jednego z największych koncernów farmaceutycznych na świecie zaprojektowaliśmy aplikację, w której pracownicy mogli w czasie rzeczywistym wpisywać swoje problemy i wyzwania zawodowe. Jednocześnie inni byli zachęcani do wpisywania propozycji rozwiązań.
Powstała wielka baza wiedzy dla firmy Roche, ale też narzędzie wspierające ludzi w ich codziennej pracy. Nie trzeba wyjaśniać, jak bardzo tego rodzaju innowacje wpływają na pozytywny wizerunek pracodawcy w oczach użytkowników tej aplikacji — czyli osób zatrudnionych.
Ciekawsza oferta produktów i usług
Firmy otwarte na rozwój uważnie przyglądają się nowym technologiom. Jednym z efektów transformacji cyfrowej może być wykorzystanie sztucznej inteligencji do rozwijania oferty usług. Przemianę przechodzą również produkty, które ze znanych wszystkim wersji tradycyjnych zmieniają się w wariant smart. Internet rzeczy nie dotyczy już tylko sprzętu domowego, czy oświetlenia, ale obejmuje praktycznie każdą dziedzinę od artykułów biurowych po transport. Dzięki niemu, nie tylko można uzyskać lepsze doświadczenia klienta, ale także dostęp do danych, które mogą być wykorzystywane do usprawnienia działalności firmy i poprawy jakości produktów lub usług poprzez ich modyfikację i trafne nowości.
Usprawnienie komunikacji poprzez wprowadzenie innowacyjnych technologii
Projekty transformacji cyfrowej obejmują swym zasięgiem całą sferę komunikacji. Nowe technologie przyspieszają przekazywanie informacji między pracownikami, zapewniają także szybkie odpowiedzi na zapytania klientów. Jest to możliwie na przykład dzięki możliwości konsultacji przez chat dostępny na stronie również w weekend lub w godzinach wieczornych. Obecne, dynamiczne widgety czatu na żywo w jeszcze większym stopniu inicjują kontakt ze strony marki, nie czekając na pierwszy ruch użytkownika. Jeśli firma zrobi to w umiejętny sposób, może liczyć na pozytywne doświadczenie klienta. To tylko kilka przykładów, w których sztuczna inteligencja ułatwia komunikację wewnętrzną w firmie, ale także z klientami czy partnerami handlowymi.
Wzrost wydajności pracy i niższe koszty operacyjne
Dzięki automatyzacji procesów firma może w znacznym stopniu obniżyć koszty działań operacyjnych. Nowoczesne technologie w połączeniu z odpowiednim zarządzaniem i uporządkowanymi procedurami to gwarancja większej produktywności pracy i usprawnieniu procesów biznesowych. Kluczową rolę w ułatwieniu wykonywania powtarzalnych, rutynowych zadań mają procesy RPA (Robotic Process Automation), które umożliwiają automatyczne przetwarzanie danych, wypełnianie formularzy, wysyłanie e-maili, czy raportowanie.
Nowe modele biznesowe
Dzięki transformacji cyfrowej firmy mogą wprowadzać do swoich strategii nowe modele biznesowe.
Model oparty na subskrybcji
Jednym z przykładów jest model biznesowy oparty na subskrybcji, która umożliwia korzystanie z oferty w ramach abonamentu, Firma zyskuje stały dochód, oferując dostęp do usługi, w zamian za stałą miesięczną opłatę. Sprawne rozliczenie między firmą a klientem w takim modelu zapewniają oczywiście technologie cyfrowe.
Model biznesowy oparty na danych
Pozyskiwanie i analiza danych nie tylko przyczynia się do lepszego planowania zasobów przedsiębiorstwa czy trafnego budżetowania i podejmowania decyzji. Może też wpływać na tworzenie nowych produktów i innowacyjnych usług idealnie spersonalizowanych dla poszczególnych grup odbiorców. Taki model reprezentują między innymi największe platformy sprzedażowe.
model biznesowy oparty na platformie
Zmiana modelu biznesowego może wykorzystywać technologię cyfrową do generowania dochodu dzięki platformie. Pozwala ona na interakcję między różnymi podmiotami, takimi jak klienci, sprzedawcy, czy dostawcy. Jest to opcja często wykorzystywana w branży turystycznej i wynajmującej mieszkania lub pokoje, jednak w dzisiejszych czasiach rozwija się także w wielu nowych sektorach.
Modele biznesowe wykorzystujące sztuczną inteligencję
Modele biznesowe oparte na AI (Artificial Intelligence) znajdują zastosowanie w wielu branżach, takich jak: usługi finansowe, przemysł, zdrowie i wiele innych. W usługach finansowych, AI może pomóc w identyfikowaniu oszustw i przewidywaniu ryzyka, w przemyśle może pomóc w optymalizacji procesów produkcyjnych, a w sektorze zdrowia pomaga w diagnozowaniu chorób i opracowywaniu bardziej skutecznych terapii.
Na czym dokładnie polega wykorzystanie AI?
To obszar, który obejmuje wiele dziedzin: uczenie maszynowe, sieci neuronowe, przetwarzanie języka naturalnego, algorytmy genetyczne, robotykę i inne. Punktem wspólnym jest koncentracja na wykorzystywaniu danych i algorytmów do tego, by nauczyć maszyny podejmowania decyzji i wykonywania zadań według zaprogramowanych reguł.
MODEL BIZNESOWY OPARTY NA USŁUGACH CHMUROWYCH
Polega on na dostarczaniu przez firmy usług informatycznych i technologicznych, takich jak przechowywanie danych, przetwarzanie danych, analizę danych czy też aplikacje — za pośrednictwem chmury internetowej.
W tym modelu przedsiębiorstwa mogą także korzystać z zaawansowanych narzędzi analitycznych i sztucznej inteligencji, które są często dostarczane jako usługi chmurowe. Dzięki temu mogą przetwarzać i analizować duże ilości danych, co pomaga w podejmowaniu bardziej trafnych i precyzyjnych decyzji biznesowych.
Efekt transformacji cyfrowej — co zyskują firmy w wyniku współpracy z ekspertem
Rezultatem współdziałania Twojej firmy z Digital Forms w celu cyfryzacji i transformacji przedsiębiorstwa jest opracowanie strategii transformacji cyfrowej. W celu optymalizacji wydajności funkcjonowania firmy realizujemy szereg działań wprowadzających pozytywne zmiany w kulturze organizacyjnej. Sam proces przebiega według kolejnych etapów, wśród których znajduje się:
Dokładna analiza stanu faktycznego, czyli porównanie poziomu digitalizacji firmy do otoczenia;

Wypunktowanie obszarów, które wymagają zmiany;

Rekomendacje! Czyli mapa inicjatyw do wprowadzenia;

Priorytetyzacja mająca na celu wybór tych zmian, które w krótkim czasie przyniosą firmie największe efekty. 
Jeśli chcesz zobaczyć przykładową Strategię Transformacji Cyfrowej
Jak przebiega cyfryzacja firmy, czyli wszystko o transformacji w Twoim przedsiębiorstwie
Poznanie działalności klienta
Trafna ocena wymaga dobrego rozpoznania sytuacji. Dlatego firma, która podejmuje się transformacji cyfrowej średniej firmy, dużej korporacji czy małego przedsiębiorstwa najpierw musi się go nauczyć, zanim wprowadzi nowe procesy.
W Digital Forms przeprowadzamy w tym celu dwudniowe warsztaty, które są źródłem potężnej dawki informacji na temat specyfiki branży, rodzaju działalności, a także wyzwań, z którymi firma się mierzy. Poznajemy łańcuch dostaw, preferencje klientów, zarządzanie relacjami z klientem i partnerami handlowymi i wszystkie procesy biznesowe.
Analiza zewnętrzna
Ten etap obejmuje szereg działań, które pozwalają określić, jakie narzędzia cyfrowe są przez firmę stosowane, jak wygląda Customer Journey Map (ścieżka obsługi klienta) i jak poziom cyfryzacji przedsiębiorstwa wypada na tle konkurencji oraz innych podmiotów w branży.
Analiza wewnętrzna
Rozmowy z pracownikami nie tylko wyższego szczebla, ale również niższego, pozwalają określić, które procesy biznesowe wymagają poprawy. Poznajemy zmiany zachodzące w przedsiębiorstwie. Często też okazuje się, że brakuje jasno określonych procedur i zakresu odpowiedzialności, przez co firma traci zbyt wiele czasu lub innych zasobów na wykonanie niezbędnych czynności. To dobry moment, aby uchwycić te punkty działalności, które należy wzmocnić, poprawić lub stworzyć od podstaw.
Konsultacje
Czas na wskazanie dalszych opcji rozwoju. Proces cyfryzacji firmy polega między innymi na pokazaniu takich rozwiązań digitalowych, które będą dla niej najbardziej efektywne i dostosowane do branży. Zwiększą jej elastyczność i wydajność.
Przeprowadzamy modelowanie przyszłego, idealnego stanu firmy, w którym wypełniamy luki cyfrowe, procesowe i kulturowe. Dlaczego również kulturowe? Ponieważ chcąc uzyskać trwały efekt z transformacji cyfrowej, należy nastawić tryby całej firmy na nieustanny proces zmian i rozwoju. Dzięki temu, za kilka lat przedsiębiorstwo pozostanie nowoczesne i nie będzie wymagało gruntownej przemiany.
Priorytetyzacja
Od czego zacząć? Dogłębna analiza, określenie obszarów wymagających zmiany czy wskazanie idealnego stanu przyszłości, może wprawić decydentów w niemałe zakłopotanie. Tutaj bardzo przydaje się wsparcie eksperckie, które ułatwi optymalne ustawienie priorytetów, czyli wybranie rozwiązań dających największy efekt w najkrótszym czasie. To od tych zmian należy rozpocząć przemianę w firmie.
Nie wiesz, od czego rozpocząć cyfryzację firmy? Z Digital Forms zrobisz to profesjonalnie i z największą korzyścią dla swojego przedsiębiorstwa.
Jak możesz skorzystać, współpracując z ekspertem odpowiedzialnym za udaną transformację cyfrową?
Transformacja cyfrowa jest złożonym przedsięwzięciem. Obejmuje zmiany na wielu płaszczyznach, zarówno digitalowych, procesowych, jak i mentalnych. Przekształcają się modele biznesowe, zachodzi zmiana kulturowa. Proces wymaga więc licznych obiektywnych analiz, które trudno jest wykonać, będąc częścią organizacji.
Zewnętrzna ocena wykonana przez doświadczonych specjalistów w dziedzinie technologii i transformacji pozwala zaoszczędzić mnóstwo czasu i nietrafionych decyzji. A odmieniona firma w wyniku transformacji cyfrowej ma ogromne szanse, by plasować się w ścisłej czołówce przedsiębiorstw w swojej branży, tam gdzie inni liderzy biznesu.
To kiedy zaczynamy?
Jeśli chcesz dowiedzieć się więcej na temat Transformacji Cyfrowej Twojego
przedsiębiorstwa zamów bezpłatną konsultację