How does digital transformation help companies?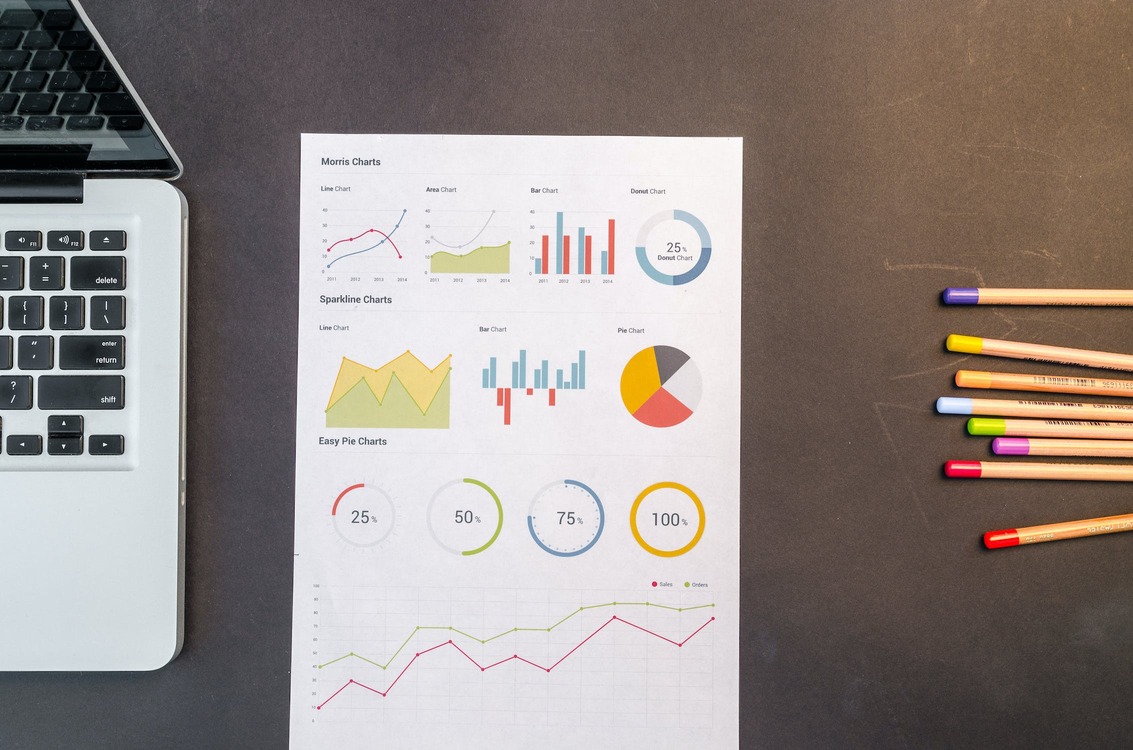 23 November 2022
Digital Transformation helps companies to manage the crazy speed of changes happening in the business. Markets are transforming rapidly, which is apparent when looking at best-performing companies. It's hard to stay at the top of your industry for a few weeks, while 20 years ago, it was easy to sustain a high level for decades. Do you see that change? Organisations that develop too slowly, don't stand a chance for survival. Digital Transformation is not a choice. It's a tool, that not only helps survive the crisis but also helps with building an advantage over the competition.
Do you want to join? If you are not sure, or you are curious about it, read the following article. You will know, how your company may benefit from Digital Transformation.
Digital Transformation benefits
The Transformation process, in the first order, allows measuring the actual company adaptation state to the market environment. It shows if the company is matching client's requirements level. It's easier to detect weak points in the company and it helps to find the possibility to change and optimal implementing order.
Building market advantage. Data – your most valuable resource
The company is working more efficiently if it is making data-based decisions. To make that possible, gathering data regularly, with a clear target, analysis and immediate deduction, is essential. In a word – Business Intelligence. Regardless that model is a foundation for making correct decisions. Many more prominent companies are still in this Digital Maturity stage. The benefit of implementing BI is dual: better financial results and an advantage over the competition.
Achieving business goals. Transparent process and precise responsibility
Digital Transformation starts with thinking change. By implementing it, you have to consider that before the process will be digitalized, some of them have to change and adjust, and some of them are yet to be created. Same with responsibility for efforts. Only a clear responsibility range allows for avoiding misunderstanding, bottlenecks and information flow, production, orders or sales retention. Profit from that change? It cannot be overestimated. Builded processes need more chaos and effectiveness. From that, it's just a step toward achieving business goals. Don't you like procedures? Imagine there is none of them in airlines … What do you reckon? Are we going straight down, or do we fly up high? It's crucial that every landing is safe, no matter the circumstances.
Customers loyalty. Customer journey and constant improvements.
Building technological advantage is not a goal on its own but a tool for Digital Transformation. Still, in business, the client is most important. During the Transformation process, it's crucial to analyze the customer journey and find pain points in it that need to be fixed. In analysis, we look at how easy it is to find information about the offer, how support looks like, how easy it is to place an order and pay for it, and transparent information about returns or giving feedback. Those details are always polished during the Digital Transformation process. The effect is high conversion, customer satisfaction and loyalty.
Employer Branding. The Transformation that serves people.
Implementing Digital Technology can have a significant influence on employer image reinforcement. A good example is a solution made by Digital Forms for Roche. For one of the biggest pharmaceutical companies in the world, we developed an application in which employees could put their work challenges and problems. At the same time, others were encouraged to propose solutions. In that way, an enormous knowledge base for Roche was created, but also a tool that supports teams in their everyday work. It's clear that this solution had a tremendous impact on positive employer image.
Process outcome – what companies get from cooperation with expert
The result of the cooperation of your company with Digital Forms to achieve Digital Transformation is:
Detailed current state analysis, so a company digitalization comparison to the environment, business model verification and company processes
Pinpointing of areas that need improvement
Recommendations! A map of initiatives to implement;
Prioritesitation for picking initiatives that will give the most significant changes in the shortest time possible
How Digital Transformation goes, everything about Transformation in your company.
Get familiar with the client's work.
Proper diagnosis is a result of good analysis. That's why a company that will be doing Digital Transformation of an average-size company, big corporation or small business needs to learn about it first. In Digital Forms, we do two-week workshops for that purpose, which are the most significant source of information about that sector's character, activity type and challenges that stand before the organization.
External analysis
This stage contains many activities that help to find what solutions the company use, what the Customer Journey Map looks like and what level of Digitalisation looks like compared to the competition and other benchmarks in the industry and sector.
Internal analysis
Discussions with employees, not only high-level but also lower, help to pinpoint processes that need to be revised. It often happens that clear procedures and scope of responsibility need to be included, which results in the company losing too much time or other resources for crucial work. It's a great moment to catch those points that need reinforcement, improvement or building from the ground up.
Consultation
It's time to show different ways of development. The company's digitalization process relies on delivering digital solutions that will be most effective and adjusted to the sector. We do future, ideal state modelling, in which digital, strategy and cultural holes are filled. Why also cultural? If you want to have a permanent effect from Digital Transformation, you must change the way the entire company operations to constant change and progress. Thanks to that, the company will stay modern after a few years, and there will be no need for rebuilding from the ground up.
Prioritization
Where to start? Deep analysis, finding the areas that need improvements or showing the ideal future state, can confuse decision-makers. That's where expert support comes in handy, which will help find optimal priorities so that those initiatives will be most effective in the shortest time. From those changes, one has to start company Transformation.
You need to figure out where to start? With Digital Forms, you will make it professional and with the most significant benefit for your company.
Digital Transformation — how can you use it, with cooperation with an expert?
Digital Transformation is a complex operation. It contains changes on many verticals, digital, process and also cultural. That's why it needs a lot of objective analysis, which is hard to do when you are a part of the organization. External evaluation done by experienced technology and transformation specialists help to save a lot of time and wrong decisions. Redesigned companies after the Digital Transformation process have a huge chance to be in top companies in the sector.
So when do we start?