O firmie Digitalforms
Digital Forms - zaufany partner cyfrowego rozwoju
Tworzymy wysokiej jakości rozwiązania informatyczne dla firm i wprowadzamy przedsiębiorstwa do świata cyfrowej rzeczywistości. Przenosimy organizacje na wyższy poziom dzięki budowaniu strategii na bazie technologii. Współpraca blisko biznesu jest podstawą naszych rozwiązań.

Cezary Bielecki
CEO Digital Forms
W czym się specjalizujemy?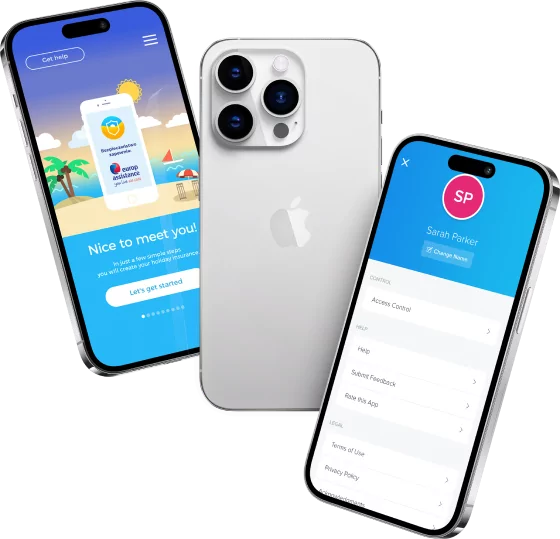 W czym się specjalizujemy?
Jesteśmy prawą ręką biznesu w procesie transformacji cyfrowej.
Od 2015 roku pomagamy firmom, zarówno klientom korporacyjnym, jak i tym z sektora MŚP. Nasze doświadczenie w pracy przy budowaniu i wdrażaniu aplikacji mobilnych w połączeniu z naszym zamiłowaniem do nowoczesnych technologii przerodziło się w core działań Digital Forms — opracowywanie Strategii Transformacji Cyfrowej.
Pomogliśmy już wielu przedsiębiorstwom w cyfrowym rozwoju, również znanym, globalnym markom.
Nasze atuty
Co nas wyróżnia?
Jesteśmy partnerem cyfrowego rozwoju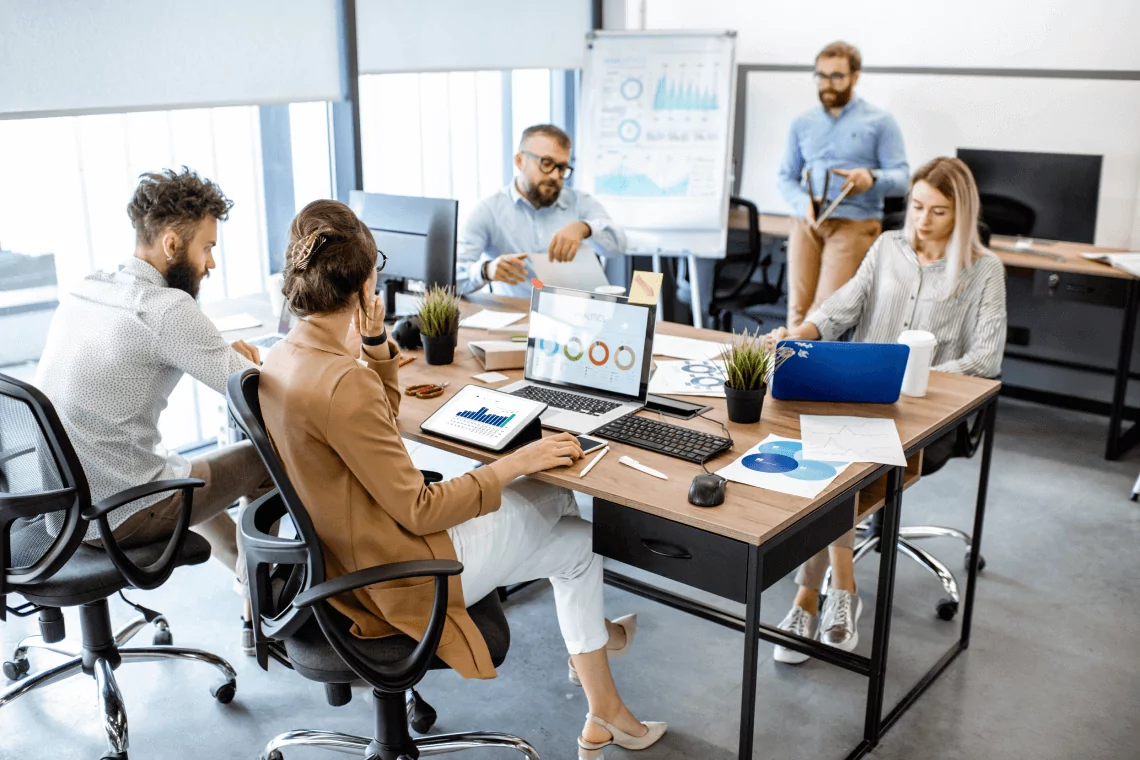 W celu dokładnego rozpoznania potrzeb naszych klientów zawsze przeprowadzamy szczegółowe rozmowy i warsztaty on-line. Podczas pierwszych rozmów spotykamy się często z różnymi obawami. Wśród nich najczęściej pojawiają się obiekcje: "Nasza firma potrzebuje nietypowego rozwiązania", "Nie wiem, czy u nas to zadziała", "Działamy w trudnej, specyficznej branży".
W Digital Forms doskonale wiemy, że każde przedsiębiorstwo jest szczególne. Nie ma dwóch identycznych organizacji, dlatego każda zasługuje na indywidualne podejście. To do nas należy przygotowanie dedykowanych rozwiązań, które będą skutecznie działały i przynosiły wymierne efekty nawet w trudnym i oryginalnym sektorze biznesu.
Jesteśmy partnerem cyfrowego rozwoju. Nasze rozwiązania dostosowujemy do profilu działalności, charakteru branży i rzeczywistego zapotrzebowania. Dzięki temu są one idealnie dopasowane do możliwości firm i wyzwań, z którymi się mierzą.
Efektywność
Jak działamy?
Poznaj nasz proces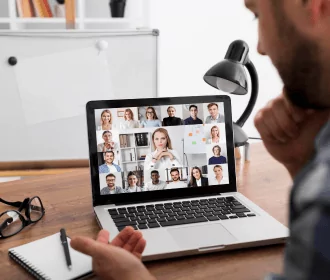 Etap 1
Przygotowanie to podstawa
Zanim rozpoczniemy proces projektowania, dokładnie weryfikujemy najważniejsze obszary. W pierwszej kolejności pytamy o potrzeby, cel naszych działań i ostatecznego odbiorcę. To on jest adresatem wszelkich działań w firmie. Kładziemy również nacisk na szerszy kontekst. Dlatego podczas warsztatów dokładnie poznajemy charakter działalności przedsiębiorstwa, jego otoczenie, wyzwania i problemy, z którymi się mierzy. Dzięki temu wdrażane przez nas projekty są doskonale dopasowane do wymagań klientów.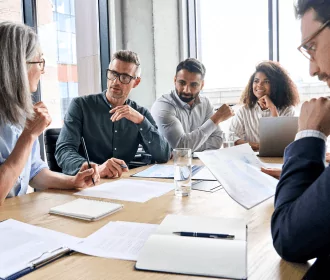 Etap 2
Współpraca na każdym etapie
Nie tworzymy gotowych produktów, które są "dobre dla wszystkich". Wiemy, że ich wartość byłaby znikoma dla Twojego biznesu. Współtworzymy rozwiązania skrojone na miarę. Taki efekt uzyskujemy dzięki ścisłej współpracy: z szefem, menadżerami oraz innymi zaangażowanymi pracownikami Twojej organizacji.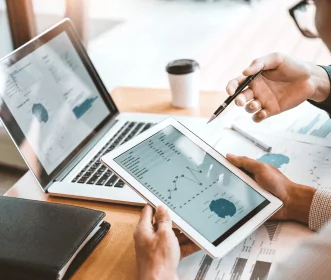 Etap 3
Komunikacja to 80% sukcesu
W Digital Forms doceniamy informację zwrotną. Dlatego cyklicznie raportujemy nasze działania. Nie zaskakujemy pomysłami na końcu procesu, lecz dajemy przestrzeń do współtworzenia projektów, które sprawdzą się w Twojej firmie.
Doświadczenie
Dlaczego warto z nami podjąć współpracę?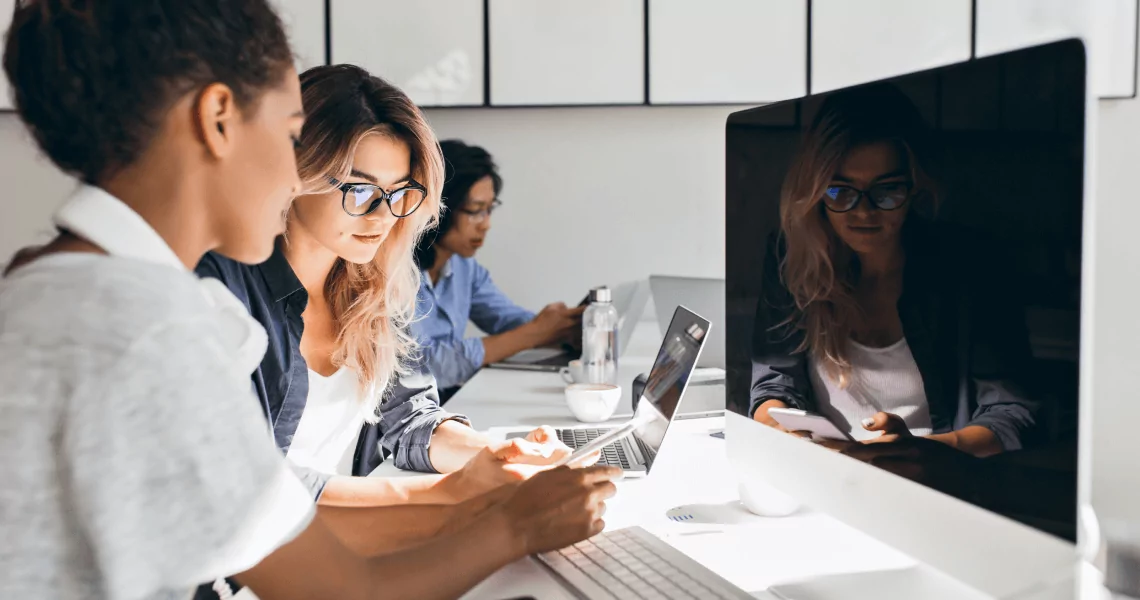 Mamy wieloletnie doświadczenie w tworzeniu i wdrażaniu rozwiązań informatycznych. Współpracujemy z przedstawicielami różnorodnych branż, dlatego doskonale rozumiemy potrzeby biznesu, a nasze realizacje odpowiadają wymaganiom płynącym z rynku. Jednocześnie wiemy, jak prowadzić projekty, aby jak najszybciej realizować założone cele.
Z doświadczenia wiemy, że odpowiednio dobrane technologie informatyczne potrafią udoskonalić procesy funkcjonowania każdego obszaru biznesu. Z tego względu dążymy do maksymalnej funkcjonalności naszych rozwiązań. Jednocześnie we wszystkich realizacjach stawiamy na ścisłą, partnerską współpracę, aby finalny efekt spełniał w 100% oczekiwania odbiorcy: usprawniał działania i był efektywnym rozwiązaniem problemów klienta.
Twoją firmę także możemy z sukcesem przeprowadzić przez ścieżkę cyfrowego rozwoju — wyposażyć w narzędzia lub rozwiązania, które umocnią pozycję marki na rynku.
Oferta
W czym możemy Ci pomóc?