Ile czasu trwa stworzenie aplikacji mobilnej?

11 kwietnia 2023
Słowo aplikacja, tak często zdrabniane do wersji "apka", może być nieco mylące, ponieważ brzmi bardzo lekko. Sugeruje, że wystarczy ją pobrać, kliknąć i korzystać — nie może więc być niczym skomplikowanym.
To tylko pozory… Jak każdy dobry projekt, tak i aplikacja mobilna wymaga bardzo dokładnego przygotowania, zaprojektowania, testowania i utrzymania. Planowanie obejmuje precyzyjne określenie celów biznesowych, a projektowanie wymaga ścisłej współpracy firmy przyjmującej zlecenie z jej klientem. Istnieje zatem szereg czynników mających wpływ na proces tworzenia aplikacji mobilnej. Sprawdźmy co zrobić, by w jak najkrótszym czasie uzyskać jak najlepszy efekt.
Tworzenie aplikacji mobilnej. Ile trwa pierwszy etap projektowania
Zakładając, że specjaliści dokładnie poznali potrzeby przedsiębiorstwa i zadania, które aplikacja musi spełnić — firma może przystąpić do procesu projektowania produktu. Już po dwóch tygodniach, profesjonaliści przekażą wstępną wersję programu, przeznaczoną do pierwszych prób i początkowych testów aplikacji mobilnej. To etap, w którym dwie strony ściśle muszą ze sobą współpracować, aby nadać dalszy kierunek tworzenia aplikacji. I tutaj wiele zależy od zleceniodawcy. Im szybciej przetestuje on poszczególne funkcjonalności i przedstawi informację zwrotną, tym prędzej będzie można przejść do następnych etapów procesu.
Jak długo może trwać cały proces tworzenia aplikacji mobilnej?
Wiele zależy od doświadczenia i wiedzy firmy, która podejmuje się zlecenia. Zatem przed podjęciem wyboru dostawcy, który ma zaprojektować aplikację mobilną, warto dokładnie sprawdzić jego dotychczasowe realizacje.
Specjaliści z dobrym zapleczem technicznym i bogatym portfolio, bardzo szybko dostarczą kolejne wersje, dzięki którym klient będzie mógł przeprowadzić nowe testy aplikacji. Tworzenie całej aplikacji mobilnej może trwać kilka miesięcy, a dokładna długość tego procesu zależy między innymi od specyfikacji projektu, stopnia złożoności rozwiązania, stosowanych technologii i narzędzi, a także szybkości przekazywania informacji zwrotnych przez klienta do dostawcy.
Tworzenie aplikacji mobilnej — jak można przyspieszyć proces?
Chociaż na czas tworzenia aplikacji mobilnych wpływa duża liczba czynników, to jednak klient może
w znacznym stopniu przyczynić się do tego, jak szybko przebiegnie ten proces.

Jeśli chcesz jak najszybciej wyprzedzić konkurencję dzięki nowej aplikacji, a każda minuta wydaje
Ci się stratą czasu, zastosuj kilka wskazówek.
Zarezerwuj swój projekt
W Digital Forms staramy się rozpoczynać zlecenie nie później niż w przeciągu dwóch tygodni. Jednak
czas wystartowania projektu w ogromnej mierze zależy od dostępności programistów. Zatem im szybciej podejmiesz wiążącą decyzję o współpracy, tym wcześniej możesz oczekiwać rozpoczęcie prac nad projektem.
Doceniaj wagę planowania
Wiele zależy do wcześniejszych etapów, które mają miejsce jeszcze przed rozpoczęciem projektowania. Precyzyjne określenie celów biznesowych, które ma spełniać aplikacja mobilna i identyfikacja potrzeb użytkowników — pozwoli nadać kierunek rozwoju i ustalić wybór poszczególnych funkcji.
Bądź aktywny w trakcie trwania projektu
Biznesowa aplikacja mobilna tym lepiej spełni swoją rolę, im dokładniej wpisze się w strategię marketingową przedsiębiorstwa, charakter branży i potrzeby klientów. Dlatego profesjonalni dostawcy programów, nigdy nie realizują aplikacji samodzielnie — w oderwaniu od rzeczywistości, w której funkcjonuje przedsiębiorca. Proces wymaga bowiem dokładnej wiedzy z zakresu działalności danej organizacji, a także znajomości jej klientów. Stąd niezmiernie ważna jest ścisła współpraca i szybka informacja zwrotna, która umożliwia dalszy rozwój oprogramowania. Im sprawniej przekażesz swoje akceptacje lub korekty do poszczególnych wersji programu, tym szybciej zdobędziesz gotową aplikację.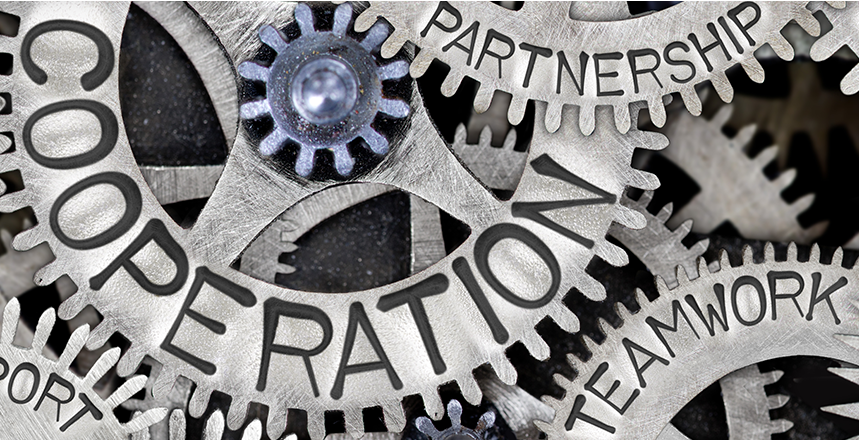 Wybierz prostsze rozwiązanie
Zarówno koszt, jak i czas trwania tworzenia aplikacji wynika między innymi ze stopnia jej złożoności. Jeśli najważniejszym czynnikiem jest dla Ciebie krótki termin dostarczenia programu, wówczas wybierz prostą aplikację, która zrealizuje konkretny problem biznesowy. Tworzenie aplikacji ograniczy się wówczas do budowy najważniejszych elementów, zgodnie z zasadą MVP (Minimum Viable Product). W przyszłości będziesz mieć możliwość dalszej rozbudowy, i domówienia nowych funkcji, o ile wcześniej ustalisz takie rozwiązanie ze swoim zleceniodawcą.
Ile kosztuje stworzenie aplikacji mobilnej?
Wiesz już, że budowa aplikacji mobilnej może zająć kilka miesięcy, ale pierwszą wersję otrzymasz już po dwóch tygodniach — jeśli oczywiście wybierzesz profesjonalnego dostawcę. Zastanawiasz się zapewne jakie nakłady finansowe będą wiązały się z tą inwestycją. Wszystko zależy od stopnia skomplikowania projektu, ale należy uwzględnić minimalny koszt rzędu kilkudziesięciu tysięcy złotych: 30-40.000 zł. Wraz ze wzrostem poziomu złożoności projektu, cena będzie się zmieniać. 

Więcej informacji dotyczących ceny tworzenia aplikacji mobilnych znajdziesz w artykule: "Ile kosztuje aplikacja mobilna".
Aplikacje mobilne — czas potrzebny na rozwój i utrzymanie
Wdrożenie aplikacji mobilnych pozwala firmie wyróżnić się na tle konkurencji. Ułatwia realizację potrzeb klienta, czy zbudowanie pozytywnego wizerunku marki. Niejednokrotnie zapewnia wzrost sprzedaży produktów lub wzmacnia employer branding.
Czas potrzebny na to, by stworzyć tak skuteczny gotowy produkt, jest wart tego efektu. Trzeba jednak pamiętać, że opracowanie, testowanie i wdrożenie aplikacji to część procesu, która pozwala na to, by aplikacje mogły ujrzeć światło dzienne. Konieczne jest jednak uwzględnienie dodatkowych godzin niezbędnych do dalszego rozwoju i utrzymania aplikacji. To niezbędny warunek do tego, by aplikacja była bezpieczna, stabilna i zgodna z obowiązującymi normami.
Dalszy rozwój aplikacji mobilnej umożliwia jej ciągłe dostosowywanie do zmieniających się potrzeb rynkowych. Wreszcie dbałość o utrzymanie aplikacji, zapewnia poprawę jej wydajności — zmniejszenie czasu ładowania czy zoptymalizowanie zużycia baterii. Programiści sprawdzają aktualne wymagania
i weryfikują poprawność działania programu, tak by użytkownicy mogli swobodnie korzystać z wszystkich funkcji.
Aplikacje mobilne — najważniejsza jest współpraca
Proces tworzenia aplikacji mobilnej jest działaniem zespołowym. Nie sposób zaprojektować skuteczne rozwiązanie dla klienta, bez włączania go w to przedsięwzięcie. Wybierając swojego dostawcę aplikacji mobilnych, zwróć uwagę na przebieg procesu, jaki Ci zaproponował. W Digital Forms tworzymy aplikację wspólnie z klientem, tak aby wpisywała się ona w potrzeby rynku i realizowała cele samego przedsiębiorstwa.
Czas trwania procesu wynika między innymi z przebiegu tej współpracy i szybkości przekazywania akceptacji na poszczególne etapy realizacji. To również wynik stopnia złożoności całego przedsięwzięcia
i ilości wymaganych funkcji.
Termin oddania aplikacji może się skrócić jeśli dobrze zaplanujesz projekt i precyzyjne określisz cele. Niebagatelny wpływ ma również szybkość podjęcia decyzji o zamówieniu aplikacji oraz zabookowaniu terminu.
Jesteś gotów, by wyprzedzić konkurencję?
Zamów aplikację mobilną