Jak długo trwa proces transformacji cyfrowej?

18 kwietnia 2023
Gdy firma jest gotowa do wprowadzenia radykalnych zmian, transformację cyfrową można bardzo szybko "włączyć". Oznacza to, że już w ciągu 1-2 tygodni firma przyjmie najważniejsze zmiany, które pozwolą jej na bardzo szybki rozwój.
Chcąc jednak zagwarantować firmie trwałe, a nie tylko szybkie zmiany, trzeba wybrać się w długą, ale ciekawą podróż. Na czym polega transformacja cyfrowa, jakie stawia wymagania i jak długo trwa ten proces? Dróg może być wiele, ale efekt zawsze jest zaskakująco pozytywny. Sprawdź jak się na niego przygotować, by uzyskać jak największe korzyści dla twojej firmy.
Pomyślna transformacja cyfrowa. Ile trwa proces, który zmienia wszystko.
Definicja transformacji cyfrowej zakłada, że jest to odpowiednie wykorzystywanie technologii cyfrowych do realizacji procesów biznesowych, tak aby te były bardziej efektywne i zapewniały lepsze wyniki. Wystarczy przyjrzeć się temu opisowi, aby zauważyć, że czas trwania przeprowadzenia transformacji cyfrowej będzie zależny między innymi od "punktu wyjścia", czyli od sytuacji, w której znajduje się dane przedsiębiorstwo. Można je określić jako wewnętrzne czynniki mające wpływ na czas procesu. Są one powiązane z działalnością i sposobem zarządzania firmą.
Wewnętrzne czynniki związane z transformacją cyfrową i czasem jej trwania
Poziom gotowości technologicznej
Stopień zaangażowania kadry zarządzającej i całego zespołu
Dostępność zasobów
Gotowość technologiczna
Chociaż transformacja cyfrowa to znacznie więcej niż tylko wykorzystywanie technologii, to jednak ogromne znaczenie na czas wdrożenia transformacji mogą mieć już istniejące w firmie technologie cyfrowe, cała insfrastruktura IT, procesy cyfrowe, a także poziom wiedzy pracowników.
Warto też podkreślić, że niekoniecznie chodzi tutaj o zainwestowanie w najdroższe rozwiązania cyfrowe. Bywa tak, że firmy inwestują w drogie narzędzia cyfrowe, których potencjał nie jest w pełni wykorzystywany. Pomimo ogromnych kosztów firma i tak nie uzyskuje wysokiej efektywności jeśli nowoczesne technologie nie są dopasowane do firmy i nie odpowiadają na potrzeby klientów.
Transformacja cyfrowa pozwala wyeliminować wyżej opisaną sytuację, co wymaga przeprowadzenia dokładnych analiz sytuacji firmy, oczekiwań klientów i rozwoju technologicznego branży, Na tej podstawie dostosowuje się rozwiązania cyfrowe do danego przedsiębiorstwa.
Rola kadry zarządzającej a cyfrowa transformacja
To oczywiste, że tylko w pełni przekonani menedżerowie mogą przeprowadzić w firmie tak poważną zmianę, jaką jest transformacja cyfrowa. Bez ich wiary w sukces nie ma mowy o skutecznej automatyzacji procesów, przemyślanym zastosowaniu technologii czy przemodelowaniu procedur w celu optymalizacji wydajności działań operacyjnych.
Zaangażowanie pracowników firmy w projekty transformacji cyfrowej
Liczne Przykłady transformacji pokazują, że to właśnie zasoby ludzkie są głównym czynnikiem mającym wpływ na zmiany zachodzące w firmie.
Jednak zaangażowanie kadry zarządzającej to jedynie warunek konieczny, ale na pewno niewystarczający do tego, by transformacja cyfrowa przebiegła pomyślnie. Aby cały proces przebiegł sprawnie, a efekt był trwały i satysfakcjonujący, trzeba zaangażować pracowników wszystkich szczebli.
Warto wziąć pod uwagę obawy, jakie mogą pojawić się ze strony pracowników. Na przykład wykorzystanie przez firmę sztucznej inteligencji w obsłudze klienta, może wywołać opór wśród osób pracujących w dziale BOK. Jeśli managerowie nie przedstawią korzyści wynikających z zastosowania nowych technologii cyfrowych, wówczas w zespole będzie rozwijał się jedynie strach przed utratą pracy i niechęć do zmian, która spowoduje trudności we wprowadzaniu nowych procesów w zakresie transformacji cyfrowej.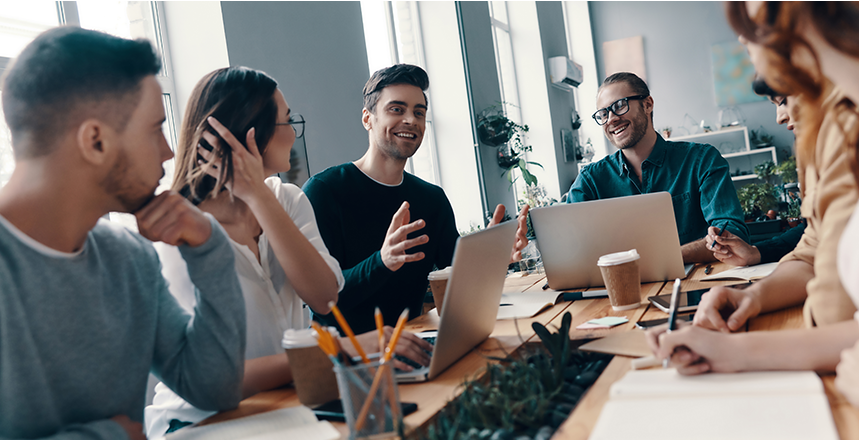 Profesjonalna firma wdrażająca transformację cyfrową zapewni warsztaty, w których wezmą udział specjaliści wszystkich działów. Dzięki temu z obserwatorów i krytyków zmienią się oni w twórców całej przemiany. Trzeba jednak pamiętać, że jeśli pracownicy wcześniej nie byli wdrażani do żadnych poważnych przedsięwzięć, a ich rola polegała jedynie na odtwórczym wykonywaniu zarządzonych poleceń, wówczas wprowadzenie ich w nową formę współpracy może trwać dłużej niż u tych, którzy stale angażowani są w tworzenie procesów.
Dostępność zasobów
Na tempo przeprowadzenia transformacji cyfrowej z pewnością wpływa również budżet firmy, a także wielkość zespołu pracowników, zwłaszcza tych, którzy posiadają odpowiednią wiedzę i kompetencje.
Na sprawny przebieg procesu cyfryzacji wpływa obecny stan infrastruktury IT, a także dysponowanie przez firmę odpowiednimi zasobami finansowymi.
Dodatkowym czynnikiem mającym wpływ na udaną transformację cyfrową i szybki czas jej wdrożenia, jest scentralizowany dostęp do danych, sposób ich zbierania i przetwarzania, czy umiejętność wnioskowania oraz ich wykorzystywania lub gotowość do zastosowania podejścia opartego na danych w kulturze organizacyjnej. Im wyższy poziom dojrzałości analitycznej, tym wdrożenie transformacji cyfrowej będzie sprawniejsze.
Dodatkowe czynniki wpływające na czas przeprowadzenia transformacji cyfrowej
Skala złożoności transformacji cyfrowej
Wymagania klientów i rynku
Doświadczenie i profesjonalizm firmy partnerskie
Skala złożoności transformacji cyfrowej
Im bardziej złożona struktura firmy tym transformacja może okazać się bardziej rozbudowana, a czas jej trwania dłuższy — choć niekoniecznie jest to reguła. Nawet duża firma o dosyć uporządkowanych procesach i niezłym poziomie dojrzałości cyfrowej może szybciej przejść proces transformacji w stosunku do średniej wielkości przedsiębiorstw, działających chaotycznie.
Transformacja cyfrowa może okazać się rewolucją, która nie tylko wprowadzi nowe procesy, czy nowe technologie, ale może zapoczątkować nowe modele biznesowe, które zapewnią firmie wysoki poziom zysków. Taka zmiana wymaga oczywiście oparcia o zaawansowane analizy. co może wpłynąć na czas trwania transformacji cyfrowej. Niemniej jednak, z uwagi na efekt, na pewno warto.
Wymagania klientów i rynku
Wymagania klientów w zależności od branży mogą być bardzo zróżnicowane, jednak trudno dzisiaj znaleźć sektor, który nie narzucałby wprowadzenia nowych technologii.
Internet rzeczy jeszcze niedawno był dużą innowacją, a dzisiaj niektóre branże nie funkcjonowałyby już bez niego.
Z kolei sztuczna inteligencja pomaga w automatyzacji procesów, które wpływają na wyższy poziom obsługi klienta — natychmiastowe odpowiedzi poprzez wykorzystanie chatbotów, czy szybkie powiadomienia o statucie zamówienia i terminu dostawy. Wykorzystanie sztucznej inteligencji może również pomóc w zapewnieniu spersonalizowanych doświadczeń dla klientów, na przykład poprzez rekomendację odpowiednich produktów czy dopasowanie do indywidualnych potrzeb.
Poziom zmian, jakich dana firma musi dokonać, by sprostać wymaganiom rynku, ma kluczowe znaczenie na przebieg transformacji cyfrowej. Oczywistym jest, te zmiany zachodzą nieustannie, nowe potrzeby rynku zastępują poprzednie lub stanowią ich rozwinięcie. Dlatego też transformacja cyfrowa, choć opiera się na kilku konkretnych etapach, to powinna być stale obecna w życiu organizacji.
Profesjonalny partner transformacji cyfrowej
Obiektywna ocena potrzeb, analiza rynku, weryfikacja dojrzałości cyfrowej przedsiębiorstwa czy rekomendacje i plan działania to etapy procesu transformacji cyfrowej, które przebiegną tym sprawniej, im firma — partner przeprowadzający zmiany w Twoim przedsiębiorstwie — będzie miała większe doświadczenie w tym zakresie, a także wiedzę i support technologiczny.
Oczywiście każdy przypadek jest indywidualny, jednak część wyzwań i problemów jest powtarzalna. Im więcej zrealizowanych projektów ma za sobą firma specjalizująca się w cyfrowej transformacji, tym sprawniej przebiegnie cały proces cyfryzacji. W tej kwestii zdecydowanie warto zaufać najlepszym specjalistom.

Nie wiesz, od czego rozpocząć transformację cyfrową?
Skontaktuj się z Digital Forms — profesjonalnym partnerem dla firm!
Kiedy można zakończyć proces transformacji cyfrowej?
Warto zauważyć, że transformacja cyfrowa polega między innymi na rozwijaniu kultury opartej na nieustannym rozwoju i wprowadzania innowacji. W dzisiejszych czasach rynek stale się zmienia, rozwój technologiczny nie zatrzymuje się w miejscu, konkurencja wyprzedza wolniejszych graczy, a poziom wymagań klientów stale rośnie — jasnym jest, że świadome przedsiębiorstwo musi rozważać swój rozwój w dłuższej perspektywie. Zatem transformacja cyfrowa powinna trwać nieustannie.
Owszem, przeprowadzenie kilku konkretnych etapów transformacji cyfrowej, które kończą się określeniem bardzo dokładnego planu działania, mają swój określony przebieg. Jednak warto rozważyć kontynuację współpracy z ekspertem ds. cyfryzacji, który pomoże firmie rozwijać potencjał wypracowany dzięki transformacji cyfrowej. To pozwoli zachować organizacji dobry rytm dalszego postępu.
Co daje firmom transformacja cyfrowa?
Przeprowadzenie transformacji cyfrowej zapewnia firmie bardzo szybki rozwój. Dzięki uporządkowanym procesom, dobrze określonym celom, wykorzystaniu danych w podejmowaniu decyzji stosując zaawansowaną analitykę, a także sztucznej inteligencji i rozwojowi cyfrowemu, który wspiera wszystkie działy przedsiębiorstwa od sprzedaży, poprzez marketing, produkcję czy obsługę klienta — firma zyskuje coraz lepsze wyniki.
Po przejściu cyfrowej transformacji firmy szybciej pozyskują leady, uczą się lepiej rozpoznawać potrzeby swoich klientów, wiedzą, jak technologia cyfrowa może służyć do skutecznej prezentacji swoich produktów czy usług skierowanych do właściwych grup odbiorców. Szybciej zyskują przewagę konkurencyjną.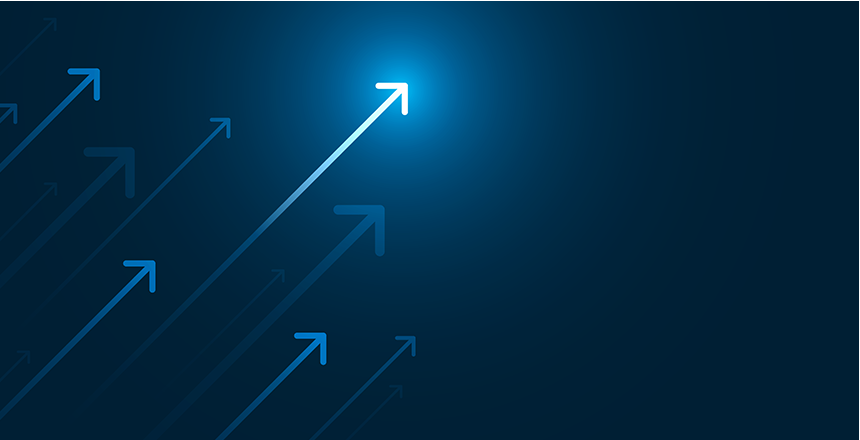 Transformacja cyfrowa — czy warto podejmować się zmian?
Pozyskanie nowych zamówień to jednak połowa sukcesu. Równie istotna jest ich sprawna i terminowa obsługa wykorzystująca technologię cyfrową, w czym również pomaga cyfryzacja przedsiębiorstwa.
Wreszcie cyfrowa transformacja pozwala firmie optymalizować koszty, które zapewnia integracja technologii cyfrowych, czy zarządzanie danymi w czasie rzeczywistym poprzez scentralizowane centrum danych online.
Ostatecznie zarówno większa liczba odbiorców, jak i poprawa doświadczenia klienta, czy optymalizacja kosztów — przekładają się na bardzo dobre wyniki finansowe. Niezależnie więc od czasu trwania całego procesu, z pewnością warto przeprowadzić cyfrową transformację.
Jeśli szukasz profesjonalnego partnera transformacji cyfrowej — zamów bezpłatną konsultację ekspercką w Digital Forms!