Jak aplikacje mobilne pomagają w codziennym życiu przedsiębiorcy?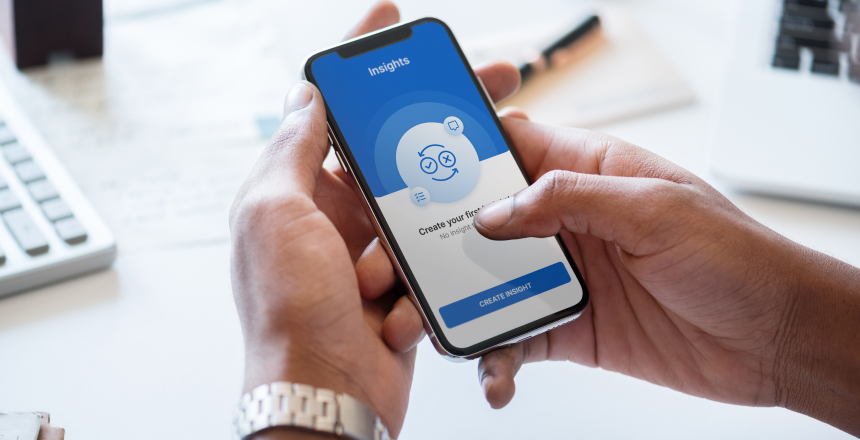 5 lutego 2023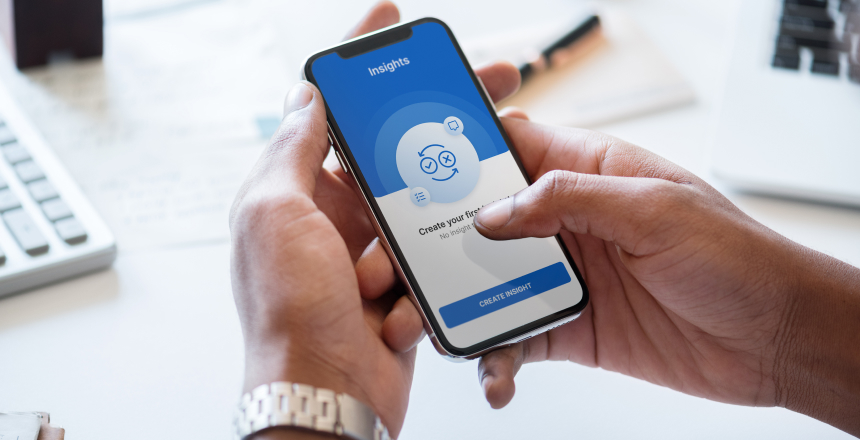 Tempo życia większości przedsiębiorców jest szalone. Dlatego każde usprawnienie pracy oraz ułatwienie codziennego życia jest na wagę złota. Przydatna aplikacja biznesowa może wielokrotnie pomóc w rozwiązaniu przeróżnych problemów w trakcie dnia, szczególnie wtedy, gdy aktualnie nie ma pod ręką komputera: podczas spotkania biznesowego, w taksówce, na konferencji czy po prostu w biegu między jedną a drugą sprawą. Dobra aplikacja, dopasowana do potrzeb organizacji może nie tylko wspierać przedsiębiorców, ale też przyspieszyć rozwój firmy. W jaki sposób? Sprawdźmy kilka przykładów.
Aplikacje finansowe i biznesowe
Dane są dzisiaj jedną z najcenniejszych walut. Bez nich trudno jest podjąć trafne decyzje. Szybki dostęp do informacji i ważnych plików jest bardzo przydatny podczas każdego spotkania biznesowego. Ekspresowy wgląd do systemu firmowego i niezbędnych wskaźników daje rozmówcy podstawy do podejmowania dobrych ustaleń i ułatwia negocjacje. Dzięki aplikacjom biznesowym jest to możliwe nawet bez dostępu do komputera. To szalenie istotne, by mieć łatwy dostęp do najważniejszych funkcji również poza biurem (targi, konferencje, restauracje).
Obsługa klienta dostępna w Twoim smartfonie
Najbardziej przydatne aplikacje to również takie, które pozwalają zachować najwyższe standardy obsługi klienta w dowolnym miejscu i czasie. Dzięki nim możesz śledzić zgłoszenia nawet wówczas, gdy jesteś w komunikacji miejskiej, gdzie z łatwością udzielisz odpowiedzi na zapytania w swoim smartphonie.
Sprzedaż — zamień telefon w źródło dochodu
Kto powiedział, że w telefonie możesz się jedynie komunikować. Najlepsze aplikacje to takie, które zapewnią Ci sprzedaż. Możesz korzystać z dedykowanych platform do sprzedaży w smartphonie albo zarządzać swoim sklepem internetowym, czyli akceptować płatności czy śledzić zamówienia.
Marketing — indywidualna aplikacja dla Twojej firmy
Aplikacje na telefon pomagają również w marketingu i reklamie. Oprócz najpopularniejszych aplikacji społecznościowych możesz korzystać z indywidualnych rozwiązań skrojonych pod swój biznes. Twórcy aplikacji dostosują je do Twoich potrzeb. Możesz w nich prezentować oferty, promocje, powiadomienia o nowych produktach, a także wykorzystywać je do zbierania opinii od klientów.

Rozwiązywanie problemów — pomocne aplikacje dla pracowników
Część najpopularniejszych aplikacji mobilnych rozwiązuje dany temat, wokół którego powstaje wiele podobnych realizacji. Jednak najbardziej przydatne aplikacje to takie, które są budowane na potrzeby konkretnej sytuacji. Doskonałym przykładem jest aplikacja zaprojektowana dla firmy Roche, która świetnie sprawdziła się na wielu płaszczyznach:
angażuje pracowników każdego szczebla w rozwój przedsiębiorstwa

pomaga rozwiązywać problemy pracowników, pojawiające się w ich codziennej pracy

agreguje cenne dane, dostarczane w czasie rzeczywistym, bez konieczności przeprowadzania ankiet
Przykład wymiany doświadczeń z innymi użytkownikami
Biznesowa aplikacja mobilna stworzona dla Roche jest ogromną pomocą dla wszystkich pracowników, gdyż pozwala szybko rozwiązywać ich codzienne służbowe problemy — po prostu w swoim telefonie.  Każda osoba w firmie może zgłosić za pomocą aplikacji trudność, z którą aktualnie się mierzy. Z drugiej strony, współpracownicy (dodajmy, że pracujący w zupełnie innych lokalizacjach) mogą wprowadzić do aplikacji proponowane rozwiązanie.
Wykorzystaj aplikację do budowy employer branding
Oprócz błyskawicznej podpowiedzi, jaką uzyskuje osoba zadająca pytanie, firma na bieżąco zdobywa dostęp do informacji o sprawach, dla których powinna szukać globalnych metod i procedur. Zbieranie danych w czasie rzeczywistym znacznie przyspiesza rozwój organizacji. Pracownicy natomiast dostają wsparcie od innych, co pomaga firmie budować dobry wizerunek pracodawcy — organizacji, której łatwiej jest przyciągnąć nowe talenty.
Projektujemy i tworzymy aplikacje mobilne
Aplikacje społecznościowe
Nie do przecenienia w każdym biznesie są aplikacje społecznościowe, oczywiście pod warunkiem, że są dobrze skorelowane ze strategią komunikacji marketingowej. Pomagają realizować cele biznesowe na każdej płaszczyźnie — od budowania świadomości marki, poprzez wzmacnianie relacji z odbiorcami, bezpośrednią sprzedaż czy employer branding. Trzeba jednak dobrze wybrać medium, tak by było dobrze dopasowane do danego biznesu, czytaj — do jego odbiorców. Myśląc o aplikacjach społecznościowych, warto w pierwszej kolejności zwrócić uwagę na potencjalnych klientów. To właśnie użytkownicy, a nie producenci treści, najczęściej korzystają z social media — najczęściej właśnie z poziomu aplikacji.
Przydatne aplikacje do zarządzania zadaniami
Zarządzanie projektami w firmie
Często bywa tak, że klient dopytuje o termin wykonania zlecenia, a Ty w danej chwili jesteś poza biurem. Zamiast dzwonić do pracowników, czy wysyłać maile możesz szybko sprawdzić, na jakim etapie jest zadanie, weryfikując je w aplikacji do zarządzania projektami. Z łatwością można być dzisiaj na bieżąco i szybko podać rzetelne informacje zwrotne swoim klientom. Z pewnością to docenią, a firma zyska ich lojalność.
Szybki dostęp do danych firmowych
Duża zmienność otoczenia często wymaga szybkich decyzji. Nadal jednak muszą to być trafne wybory, oparte na danych, a nie na intuicji. Dlatego kluczowe informacje powinny być łatwo dostępne, nawet w telefonie, dla wszystkich osób decyzyjnych. W tym celu idealnie sprawdzają się aplikacje BI (Business Intelligence), dzięki którym menedżerowie, niezależnie od tego, czy są w biurze, w drodze na spotkanie czy długiej podróży, mogą bez problemu kontrolować wskaźniki KPI i dowolne parametry związane z produkcją czy kosztami. Tym samym, dzięki aplikacjom, łatwiej jest im działać skutecznie.  
Tworzenie notatek
Przedsiębiorcy to szalenie kreatywne osoby z dużą ilością pomysłów, a każdy moment to odpowiednia pora, w którym należałoby je zapisać. Pechowo, najlepsze idee powstają wówczas, gdy nie jesteś przed komputerem. I tym razem z pomocą przychodzi smartphon. W sklepie play znajdziesz liczne aplikacje do tworzenia notatek tekstowych lub obrazów.
Twoje codzienne wsparcie w telefonie
Przydatne darmowe aplikacje to setki usprawnień, na które często już nie zwracamy uwagi, ale bez nich trudno byłoby dzisiaj komukolwiek sprawnie funkcjonować, zwłaszcza prowadząc przedsiębiorstwo. Planowanie tras (aplikacja jakdojade czy mapy google), dodawanie załączników, dysk google dostępny w smartphonie, google drive, scanowanie i inne podobne aplikacje na androida lub iOS.
Czy można być skutecznym przedsiębiorcą bez korzystania z aplikacji?
Korzystanie z biznesowych aplikacji mobilnych jest warunkiem koniecznym, choć niewystarczającym, do sprawnego prowadzenia biznesu. Szybki dostęp do danych, nawet bez komputera, zarządzanie projektami niezależnie od czasu i miejsca, sprawna nawigacja, bankowanie, rezerwacje, sprzedaż, zakupy, pomoc w organizacji czasu pracy, czy social media to tylko podstawowe elementy, bez których trudno dzisiaj wyobrazić sobie prowadzenie biznesu.  
Aplikacja umożliwia wspieranie pracowników
Warunkiem koniecznym, do tego by firma się mogła wyróżnić, wyprzedzając konkurencję, jest znalezienie rozwiązania indywidualnego — unikalnej aplikacji dla swojej firmy lub branży. Doskonałym przykładem jest przytoczone w tym artykule rozwiązanie dla firmy Roche, zrealizowane przez Digital Forms. Nie był to szablonowy produkt, lecz starannie przemyślana i skrupulatnie zaprojektowana aplikacja mobilna dla konkretnej firmy. Przyniosła ona jej szereg korzyści na wielu płaszczyznach od dynamicznego rozwoju, poprzez szybkie rozwiązywanie problemów, zbieranie wartościowych danych w czasie rzeczywistym czy wspieranie swoich pracowników.
Jeśli mierzysz się w swoim przedsiębiorstwie z wyzwaniem, zastanów się, czy można go rozwiązać z pomocą unikalnej aplikacji mobilnej, dedykowanej dla Twojej firmy. Jeśli nie masz pewności czy i jak to może zadziałać, zgłoś się do Digital Forms, a wspólnie dopracujemy pomysł, by następnie zająć się jego perfekcyjnym wykonaniem.