About us
Digital Forms - trusted Digital Transformation partner
We create high-quality IT solutions for the company and introduce your enterprise to the world of digital reality. We take the organization to the next level by building a strategy based on technology. We value close cooperation to the business, as it is paramount in a successful transformation process.

Cezary Bielecki
CEO Digital Forms
What do we specialise in?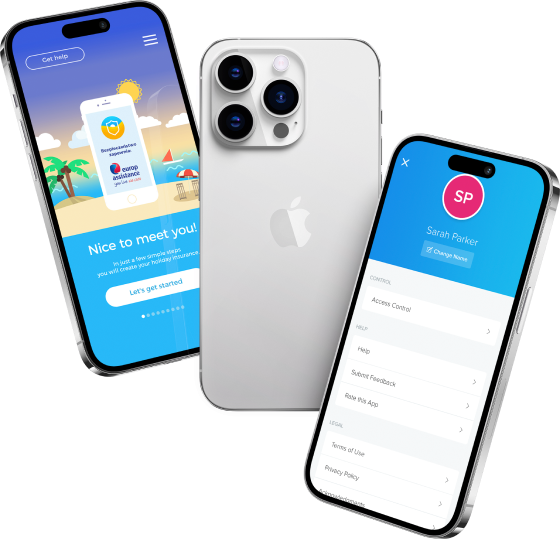 What do we specialise in?
We are the aid of businesses in the process of digital transformation.
Since 2015, we have been helping companies, both corporate clients and those from the SME sector. Our experience in working on building and implementing mobile applications, combined with our passion for modern technologies, turned into the core of Digital Forms' activities – developing a Digital Transformation Strategy.
We have already helped many enterprises in digital development, including well-known global brands.
Nasze atuty
What differentiate us?
Jesteśmy partnerem cyfrowego rozwoju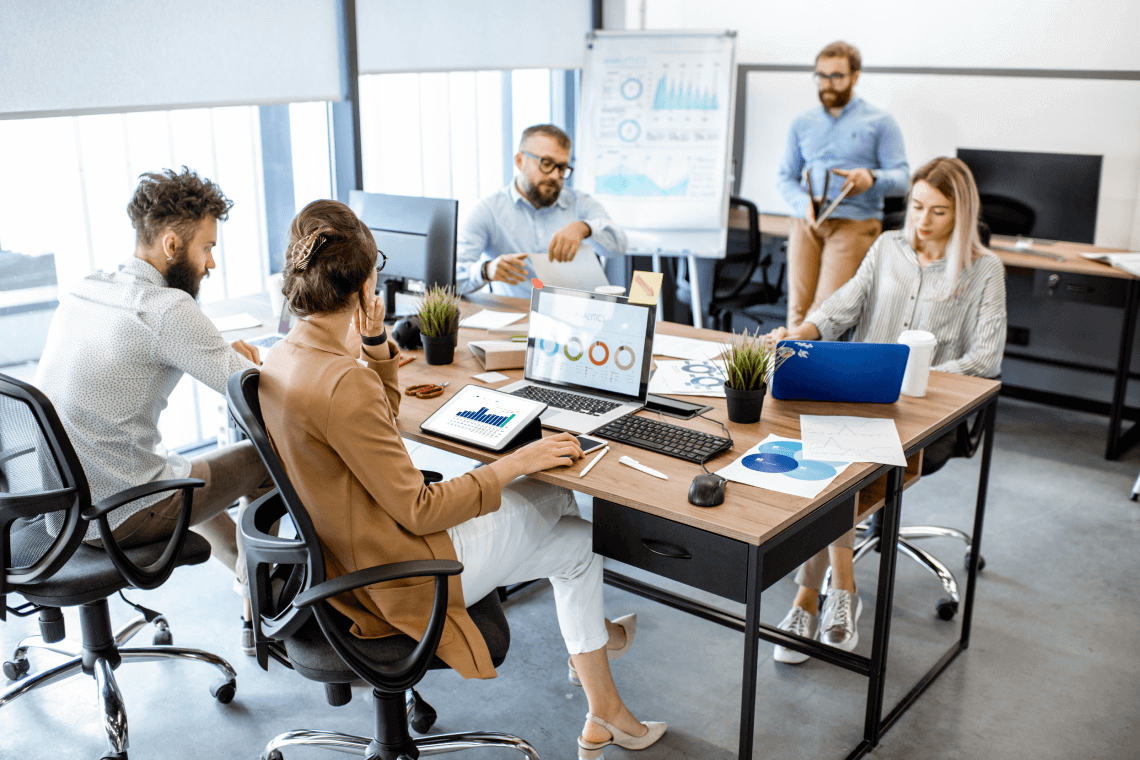 W celu dokładnego rozpoznania potrzeb naszych klientów zawsze przeprowadzamy szczegółowe rozmowy i warsztaty on-line. Podczas pierwszych rozmów spotykamy się często z różnymi obawami. Wśród nich najczęściej pojawiają się obiekcje: "Nasza firma potrzebuje nietypowego rozwiązania", "Nie wiem, czy u nas to zadziała", "Działamy w trudnej, specyficznej branży".
W Digital Forms doskonale wiemy, że każde przedsiębiorstwo jest szczególne. Nie ma dwóch identycznych organizacji, dlatego każda zasługuje na indywidualne podejście. To do nas należy przygotowanie dedykowanych rozwiązań, które będą skutecznie działały i przynosiły wymierne efekty nawet w trudnym i oryginalnym sektorze biznesu.
Jesteśmy partnerem cyfrowego rozwoju. Nasze rozwiązania dostosowujemy do profilu działalności, charakteru branży i rzeczywistego zapotrzebowania. Dzięki temu są one idealnie dopasowane do możliwości firm i wyzwań, z którymi się mierzą.
Efektywność
Jak działamy?
Poznaj nasz proces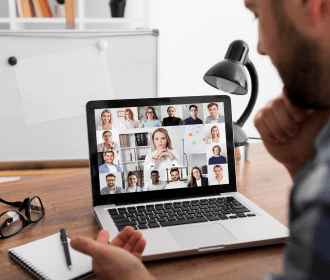 Etap 1
Przygotowanie to podstawa
Zanim rozpoczniemy proces projektowania, dokładnie weryfikujemy najważniejsze obszary. W pierwszej kolejności pytamy o potrzeby, cel naszych działań i ostatecznego odbiorcę. To on jest adresatem wszelkich działań w firmie. Kładziemy również nacisk na szerszy kontekst. Dlatego podczas warsztatów dokładnie poznajemy charakter działalności przedsiębiorstwa, jego otoczenie, wyzwania i problemy, z którymi się mierzy. Dzięki temu wdrażane przez nas projekty są doskonale dopasowane do wymagań klientów.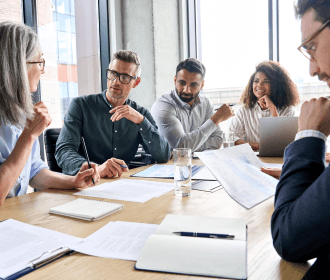 Etap 2
Współpraca na każdym etapie
Nie tworzymy gotowych produktów, które są "dobre dla wszystkich". Wiemy, że ich wartość byłaby znikoma dla Twojego biznesu. Współtworzymy rozwiązania skrojone na miarę. Taki efekt uzyskujemy dzięki ścisłej współpracy: z szefem, menadżerami oraz innymi zaangażowanymi pracownikami Twojej organizacji.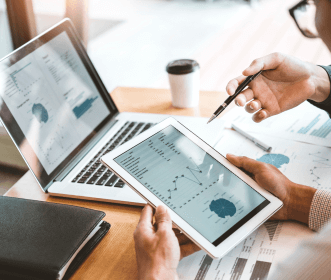 Etap 3
Komunikacja to 80% sukcesu
W Digital Forms doceniamy informację zwrotną. Dlatego cyklicznie raportujemy nasze działania. Nie zaskakujemy pomysłami na końcu procesu, lecz dajemy przestrzeń do współtworzenia projektów, które sprawdzą się w Twojej firmie.
Doświadczenie
Dlaczego warto z nami podjąć współpracę?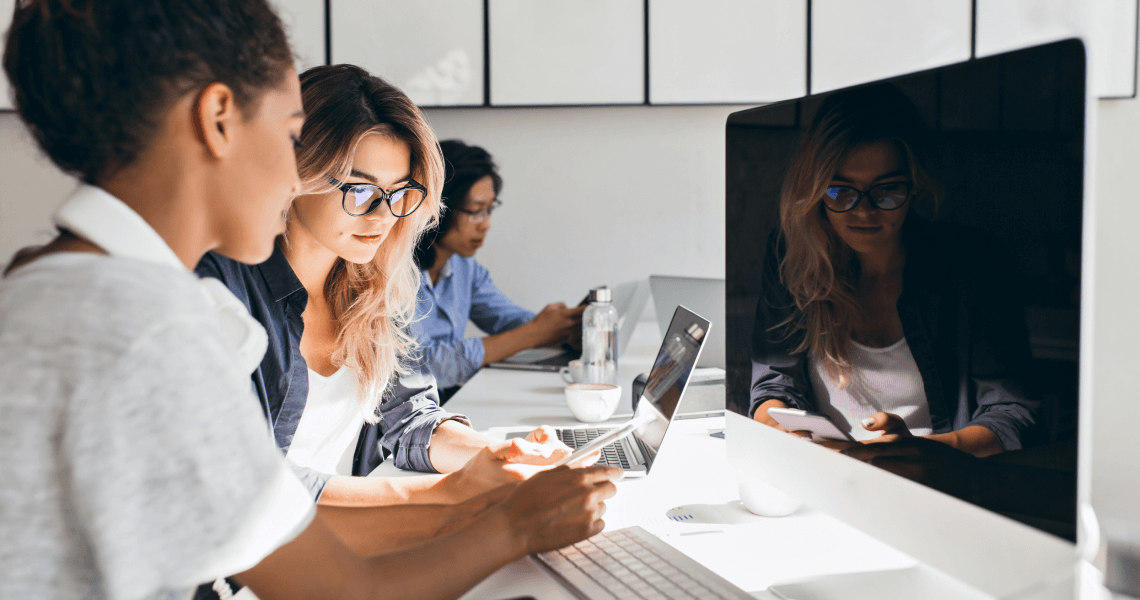 We have many years of experience in creating and implementing IT solutions. We work with representatives of various industries, which is why we fully understand the needs of business, we pride ourselves in building products which meet the requirements of the market. At the same time, we know how to run projects to achieve goals as soon as possible. 
Z doświadczenia wiemy, że odpowiednio dobrane technologie informatyczne potrafią udoskonalić procesy funkcjonowania każdego obszaru biznesu. Z tego względu dążymy do maksymalnej funkcjonalności naszych rozwiązań. Jednocześnie we wszystkich realizacjach stawiamy na ścisłą, partnerską współpracę, aby finalny efekt spełniał w 100% oczekiwania odbiorcy: usprawniał działania i był efektywnym rozwiązaniem problemów klienta.
We can also successfully lead your company through the path of digital development – equip it with tools and ready-made solutions that will strengthen the brand's position on the market.
Oferta
W czym możemy Ci pomóc?