What is digital transformation?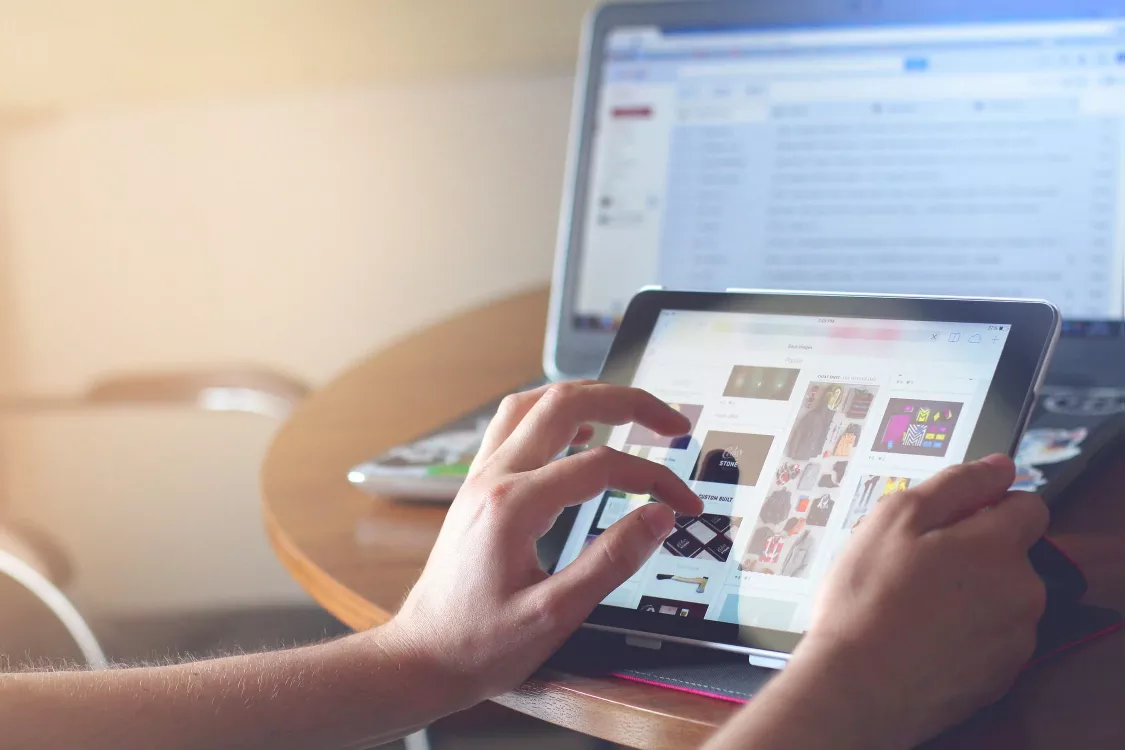 9 November 2022
Digital transformation is about achieving high operational efficiency and scalability by the organization – allowing for greater results than before the changes. It is the transformation of all of the individual areas of the company by implementing innovative processes integrated with digital technology.
Digital transformation is a development-driven change. A new scale of operation. A drive to overtake other players. Market-leading customer support. A constant process of streamlining the organization. Better use and enhancement of data.
In a word: taking the company to a higher level. Digital transformation eludes simple definitions because its effects are versatile and they involve a change in thinking about the organization and its development. Let's take a look at a few examples that will help you better understand the idea, as well as the process of digital transformation in business.
How Does digital transformation work and why is it important?
Imagine that you have to travel 750 km to deliver an important package. In addition, you know that the fate of your company depends on whether you deliver it on time. You have a journey ahead of you on an unrenovated, decrepit national road, and your car is a Fiat 126 p. in a charming sea colour. Will you make the trip? Sure! The fate of your company depends on it. Will you be there soon? Not necessarily. Will you come back tired? Incredibly! How many errands will you take care of in the meantime? Nothing else, just one task at a time. Just remember – you don't have a smartphone.
Now imagine that your competitors are delivering a similar shipment, but they are speeding down the highway and have any other car, made after 2020, at their disposal. Just like you, they will get to their destination, but faster, and more comfortably, and after returning, they will take care of many additional issues while you are still on the go. In addition, thanks to navigation, they will avoid mistakes and get to the place without looking for the right address. These two worlds are life before and after the transformation. Admittedly, not just the digital one, but also a total transformation that dramatically changes the effectiveness of the operation.
If you're wondering what digital transformation is, think about the example above first. Digital transformation is not only about introducing technology, but above all, it is about learning to run an organization in a way that looks for new solutions and strives to constantly improve processes.
Digital transformation allows for the development of every aspect of running a business: from data aggregation and subsequent interpretation, through customer service, offering better products and services, all the way to cost analysis, accurate forecasting and finally: effective implementation of business goals.
Corporate digital transformation and SME sector
Is digital transformation a way to go exclusively for the largest enterprises? The 2021 ManpowerGroup report shows that approximately 30% of large companies have declared to implement digital transformation in the coming years. However, the changes also affect the SME sector: 13% of medium-sized enterprises, 13% of small and 7% of micro-enterprises have also planned a dynamic digitization process in their organizations, largely caused by the effects of the coronavirus pandemic.
In companies, regardless of their size and budgets, operational focus and a well-thought-out sequence of introducing individual solutions are becoming more and more important, allowing for the generation of savings and profits. Hence, the interest in digital transformation is also growing rapidly in the SME sector.

When should you implement new, modern business processes?
A question about the date of implementation of modern business processes is in nutshell a way to maximize profits. Every company needs it like air and the sooner the process is started the better the results will be. What really needs to be considered is the form of transformation and the order in which selected processes will be integrated and enhanced with digital technologies. For this purpose, an in-depth analysis of the state of digitization of the industry should be carried out and compared with the internal situation of the company. It is good to entrust this task to specialists. Transformation experts will objectively assess the level of digitization of the organization, and their experience will help develop a professional digital transformation strategy.
What benefits does digital transformation bring?
The digital transformation of an organization allows it to achieve greater efficiency at every level of the enterprise. It modifies and enhances the processes, streamlining the flow of information. It facilitates data collection, but also proper analysis and inference of that data. This, in turn, allows you to reach the selected target group with the right communication in a timely manner. Company data is also a great internal source of information about the actual costs of running your business.
The introduction of digitization of processes facilitates quick and precise analysis of expenses, which allows you to control the profitability ratios in real-time. Digital transformation in business is, above all, the ability to acquire new customers and make a positive impression on them, and by extension to build and strengthen relationships with the brand.
An amazing example which illustrates the thinking focused on a positive customer experience while breaking the known patterns of operation is the "digital" idea of ​​IKEA, or in fact the company called Geomagical Labs which was acquired by the Swedish giant.
The company provided their customers with an AR (augmented reality) application, which allows you to scan your room, and then be able to arrange the interior with three-dimensional furniture. This idea is not only the digitization of the process. It is primarily an attempt to solve the client's challenges while using digital solutions. The team behind the idea realized the fact that customers are most satisfied not when they just buy nice or functional furniture. The real challenge is to match those items to their interior. This example shows the idea of ​​digital transformation, which brings the best results when digitization goes hand in hand with customer-oriented thinking.
How to start the digital transformation of your business?
The digital transformation of an organization is a complex undertaking. As with all major projects, a good roadmap, teamwork and expertise are paramount to success. In order to create a good plan, an objective analysis is necessary, which will determine the direction of further actions. Due to the complicated and multifaceted nature of the whole digital transformation process, the best idea is to turn to companies that have experience in the digital optimization of enterprises.
Are you planning to undertake the digital transformation of your organization? — Digital Forms supports companies in this process. Take advantage of a free consultation.
Digital transformation – a journey you will not want to return from
Digital transformation is not only about new technologies. It is a change in the way of doing and thinking. It is a constant focus on process optimization, readiness to change and acting with a clearly defined goal and customer focus. The scale of changes that digital transformation brings is well demonstrated by the task prepared for the participants of the design marathon: Hackathon HackYeah. An excerpt from the task reads as follows: "[…] take our electronic letters into a world without the Internet (offline). Put millions of files in the mailman's bag, see if they all fit." It makes you think, doesn't it?