How do mobile apps help in the daily life of an entrepreneur?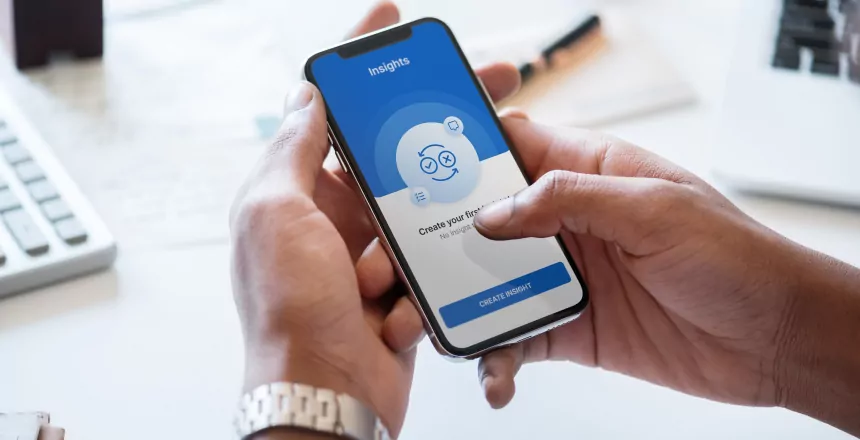 6 February 2023
The pace of life for most entrepreneurs is frenetic. Therefore, any streamlining of work and facilitation of daily life is at a premium. Business mobile apps are excellent support. During the day, they can repeatedly help solve various problems, especially when a computer is not currently at hand: during a business meeting, in a taxi, at a conference, or when running between errands. The importance of suitable mobile applications is even more significant because they accelerate the development of the entire organization when they are well-designed. In what way? Let's check out some examples that support small entrepreneurs and big businesses.
Financial and business apps
Data is one of the most valuable currencies today. Without it, it isn't easy to make accurate decisions. Quick access to information is beneficial in any business meeting. Express insight into the company system and the necessary indicators gives the interlocutor a basis for making good decisions and facilitates negotiations. Thanks to business apps, this is possible even without access to a computer. This is extremely important, especially for business meetings outside the office (trade fairs, conferences, restaurants).
Problem-solving – helpful apps for employees
Some mobile apps are well known to everyone, and they solve a given topic around which many similar implementations are built. However, non-standard apps for a specific situation deserve more attention. An excellent example of this is the app made for Roche, which has proved successful on many levels:
it involves employees at every level in the development of the company
helps solve problems employees encounter in their daily work
aggregates valuable data, delivered in real-time, without the need for surveys
The business mobile app developed for Roche helps all employees quickly solve their daily problems. Each person in the company can report, via the app, a difficulty they are currently facing. On the other hand, colleagues (let's add that they work in entirely different locations) can enter a proposed solution into the app. In addition to the instant hint that the person asking gets, the company gains real-time access to information about the issues for which it should seek global methods and procedures. The collection of real-time data dramatically accelerates the development of the organization. On the other hand, employees get support from others, which helps the company build a good employer image. This organization is easier to attract new talent.
We design and develop mobile applications.
Social applications
Social applications are invaluable in any business, provided that they are well correlated with the marketing communication strategy. They help achieve business objectives on every level – from building brand awareness to strengthening relationships with audiences, direct sales, or employer branding. However, choosing the medium well suited to the business in question and reading its audience is necessary. When thinking about social media applications, it is worth paying attention to potential customers in the first place. The users, not content producers, are most likely to use the mobile versions of social media.
Company project management
Project management in the company
It is often the case that a customer enquires about a deadline for an assignment at the least expected moment. Instead of calling employees or sending emails, you can quickly check the stage of a task by verifying it in a project management app. It's easy to stay up-to-date today and quickly give reliable feedback to your customers. They will certainly appreciate this and the company will gain their loyalty.
Quick access to company data
A highly volatile environment often requires quick decisions. However, these must still be accurate choices based on data rather than intuition. Therefore, critical information should be easily accessible to all decision-makers. For this purpose, BI (Business Intelligence) applications are ideal, thanks to which managers, whether in the office, on their way to a meeting, or a long journey, can easily control KPIs and any parameters related to production or costs. Thus, thanks to the applications, they can efficiently operate effectively.
Is it possible to be a successful entrepreneur without using apps?
Using business mobile apps is a prerequisite, but insufficient, for running a business efficiently. Quick access to data, even without a computer, project management regardless of time and place, efficient navigation, banking, bookings, sales, purchases, assistance in organizing working time, or social media are just essential elements without which it is difficult to imagine running a business today.
However, a prerequisite for a company to stand out ahead of the competition is to find an individual solution—a unique application for your company or industry. The key for Roche cited in this article, implemented by Digital Forms, is a perfect example. This was not a template product but a carefully considered and meticulously designed mobile app for a specific company. It has brought many benefits, from dynamic growth, rapid problem-solving, collecting valuable real-time data, and supporting its employees.
If you are facing a challenge in your business, consider whether it can be solved with the help of a unique mobile app dedicated to your company.
If you need to figure out if and how it can work, contact Digital Forms, and together we'll refine the idea and take care of its perfect execution. You are welcome!